Evans Funeral Home
"Compassionate Funeral Service"
Carrington and New Rockford, North Dakota
701.652.3003 or 701.947.2911
Secondary Number ~ 701.650.9937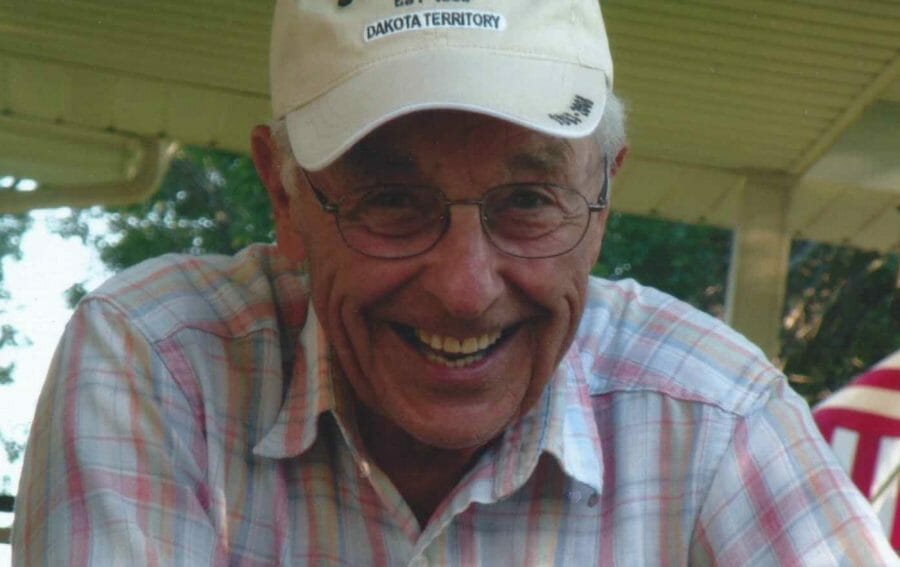 Clarence Kurtz, age 93, passed away on Sunday, December 23, 2018, at Golden Acres Manor, Carrington, ND.
Clarence Kurtz was born on June 18, 1925, in rural Cathay Township, Wells Co., ND to William Kurtz and Hulda (Cellmer) Kurtz.  He was confirmed and baptized at St. Paul's Lutheran Church, Sykeston.  Clarence attended Cathay Grade School and received his honorary diploma in November, 2001, from the Veteran's Administration.  He enlisted in the US Navy in December 1944.  Clarence served at the Navy Air Base at Guantanamo Bay, Cuba and at the Air Base at San Juan, Puerto Rico.  He was discharged in August 1946 as a Seaman 1st Class and was proud to have served.
Clarence married Avis Nelson on November 5, 1947.  They celebrated 71 years this past fall.  In the early 1950s, the couple purchased a farmstead south of Sykeston in Hawksnest Township.  The couple started farming and milked cows for several years before switching over to beef cattle.  Clarence and Avis were blessed with two children, a son Brent in 1961, and a daughter Beth in 1965.  Over the years, Clarence collected and restored many old saddles.  In 1996, the couple moved to Sykeston.  Clarence continued to come out to the farm to help his son for several years.  He once stated that he wanted to run a baler til he was 80.  Well he was so good at it, his son kept him baling and fixing fence til he was 84.
Clarence served as a church elder at St. Paul's Lutheran Church for many years and was able to see the church celebrate its 100th birthday in July 2013. He enjoyed his 51 years serving on the township board. Clarence also held a position for 30 years on the Federal Land Bank Board of Directors.  He was a member of the American Legion, Sykeston Post #17 for 70 years.  In May of 2011, Clarence attended the Roughriders Flight to Washington, DC to view the World War II Monument, which was built in honor of all World War II Veterans.  He was met there by Terry Cellmer, someone who held a special place in Clarence's heart.  They toured all the other monuments and visited the National Cemetery.  
Clarence loved to visit with everyone and always had a good story to tell.  His sense of humor brought laughter to many.  He will be greatly missed by his family, friends, and neighbors.
Clarence is survived by his wife, Avis; son, Brent (Shelly) Kurtz, Sykeston; daughter, Beth (Steve) Tweed, Palmer, Alaska; five granddaughters, Jayme (Darin), Kadee (Joey), Kali (Brady), Izabel and Hattie; six great grandchildren, Raegan, Ryder, Remmy, Weston, Berett, and Kase; and a sister, Darlene (Jerry) Lund, Jamestown.
Clarence is preceded in death by his parents; one sister, Adeline Neumiller; two brothers, Elmer Kurtz and Arnold Kurtz.
Visitation will be held on Thursday, 9:00AM – 5:00PM at Evans Funeral Home, Carrington.
Funeral Service will be held Friday, December 28, 2018, at 10:30AM at Grace Lutheran Church, Carrington.
Burial will be at the Sykeston Cemetery, Sykeston, ND.
Condolences are reviewed by staff.