Evans Funeral Home
"Compassionate Funeral Service"
Carrington and New Rockford, North Dakota
701.652.3003 or 701.947.2911
Secondary Number ~ 701.650.9937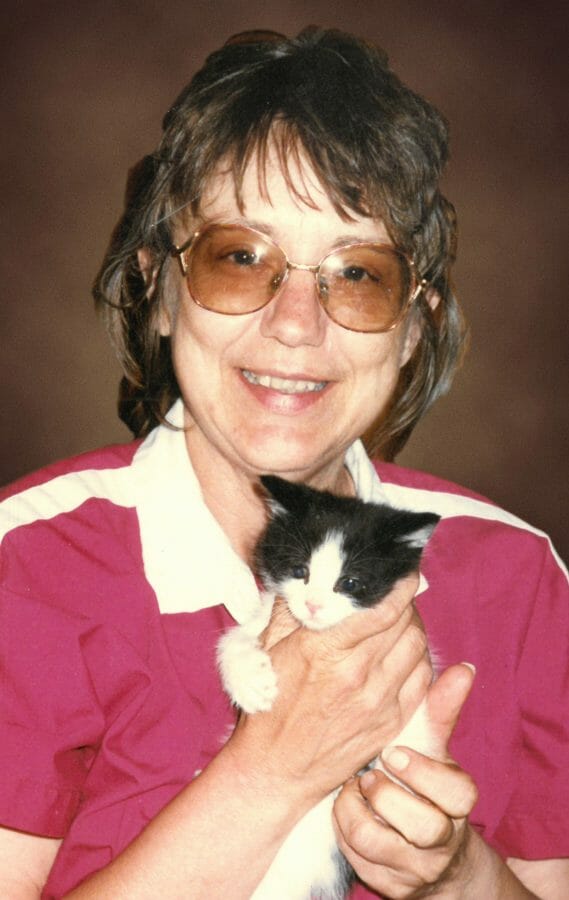 Barbara Jean "Jenson" Larson passed peacefully to the hands of the Lord at her home on January 30, 2023.  Barbara was born July 3, 1949, to Donald and Elma "Rodacker" Jenson in Carrington, ND.
She lived in Carrington most of her life, with a short time in Fort Collins, Colorado; where she graduated from high school.   She attended Beauty College in Jamestown, ND and took some classes at NDSU.   She was bookkeeper for her father and husband's businesses for many years and worked almost 25 years for the Fourth Corporation, working with the clients she so dearly loved.
She was united in marriage to Michael Larson on July 2, 1987, in an outdoor wedding at their favorite place, the Hawks Nest.  Her love of animals and nature was a most cherished part of her life that always brought a sparkle to her eyes.
Barb is survived by her husband, Mike; sisters, Sharon Graham, Great Falls, MT, and Cindi Jenson Wickenburg, AZ, and brother, Larry Jenson, Yellville, AR; and many nieces and nephews.
She was preceded in death by her grandparents, Peter & Elinor "Babe" Jenson, Adam & Katie Rodacker; parents, Donald & Elma Jenson; sister Shirley, brother Dwight, and nephew Lyle Scheck.
She preferred memorials to the James River Humane Society, Jamestown, ND or any humane society or shelter of your choice.
Her Visitation will be Saturday, February 11, 2023, from 12:00PM-1:00PM followed by a Funeral Service at 1:00PM all at Trinity Lutheran Church, Carrington.
On July 2, 2023, there will be a celebration of her love of nature at the Hawks Nest.
Condolences are reviewed by staff.