Evans Funeral Home
"Compassionate Funeral Service"
Carrington and New Rockford, North Dakota
701.652.3003 or 701.947.2911
Secondary Number ~ 701.650.9937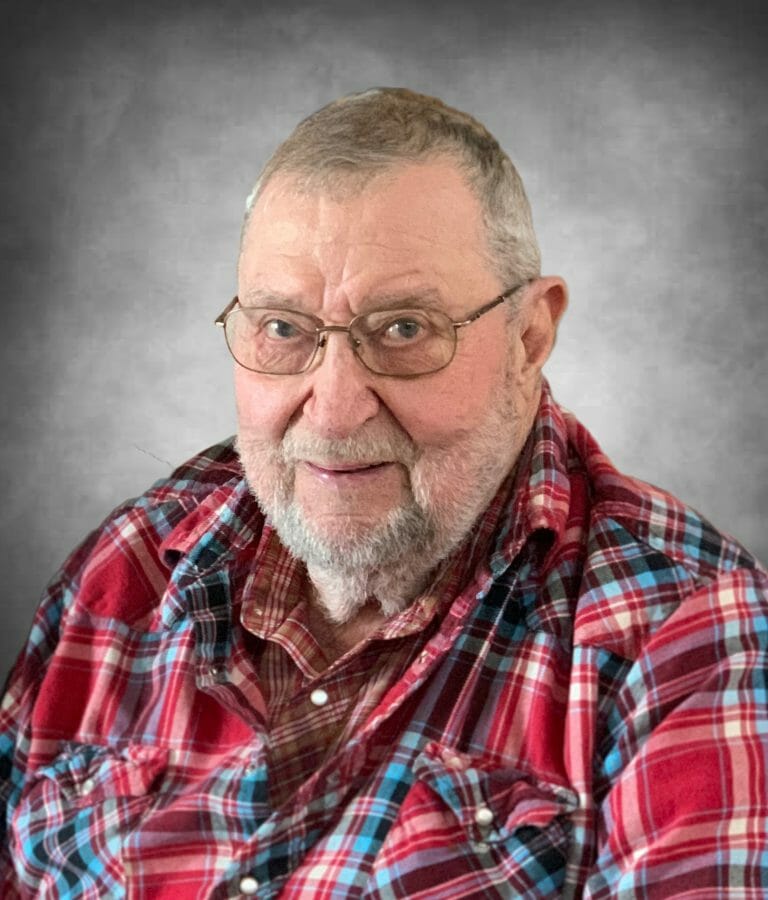 Lester Darwin Larson, age 87, of Carrington, ND, formerly of McHenry, ND, passed away peacefully on January 11, 2022 at the Lutheran Home of the Good Shepherd, New Rockford, ND. He was born on November 16, 1934 in rural McHenry, ND, to Lawrence and Gertrude (Lynn) Larson.
Lester was united in marriage to Sherrile Midgley on June 1, 1954, and together they had one son and six daughters. In his younger years, he enjoyed fishing trips to Canada, ice fishing in Devils Lake, and small game hunting. He loved playing his saxophone with his band "The Old Tyme Kings" in the surrounding nursing homes until recent years. He enjoyed playing cards with Sherrile and his friends as well. Lester farmed for many years and also owned Les' Bar in McHenry for many years. He also worked road construction.
His kids will always remember the loud 'between his teeth' whistle he would make when he called them home for supper. The grandchildren will always remember how he would always joke around with them, and most of all, they will remember his ½ stick of gum he was always ready to pass out to anyone of them.
His friends and family would tell you that no one can tell a story quite like Lester. They would also say that no one could talk as long as he could too. He really had some good listeners over the years.
Lester is survived by his wife of 67 years, Sherrile; daughers, Denise Leapaldt, Rochester, MN, RoxAnn (Robert) Marcellais, Rochester, MN, Kimberly (Bill) McLees, Denver, CO, Jean Larson, Fargo, ND, Shereen (Tim) Stark, West Fargo, ND; son, Wesley (Tawnya) Larson, Carrington, ND; son-in-law, Donald Irmen, Carrington, ND; 23 grandchildren; 32 great-grandchildren, 1 great-great grandchild; one sister, Lisa (Jeannat) Jacquemetten, Florida, and many nieces, nephews, and cousins.
Lester is preceded in death by his parents; daughter, Kari Irmen; and sister, Lorraine Edlund.  
Lester's Visitation will be Friday, January 14, 2022, from 3:00PM-7:00PM followed by a Prayer Service at 7:00PM all at Evans Funeral Home, Carrington.
A Graveside Service will be held in the spring of 2022.
His Burial will be at the Carrington Cemetery.
Condolences are reviewed by staff.