Evans Funeral Home
"Compassionate Funeral Service"
Carrington and New Rockford, North Dakota
701.652.3003 or 701.947.2911
Secondary Number ~ 701.650.9937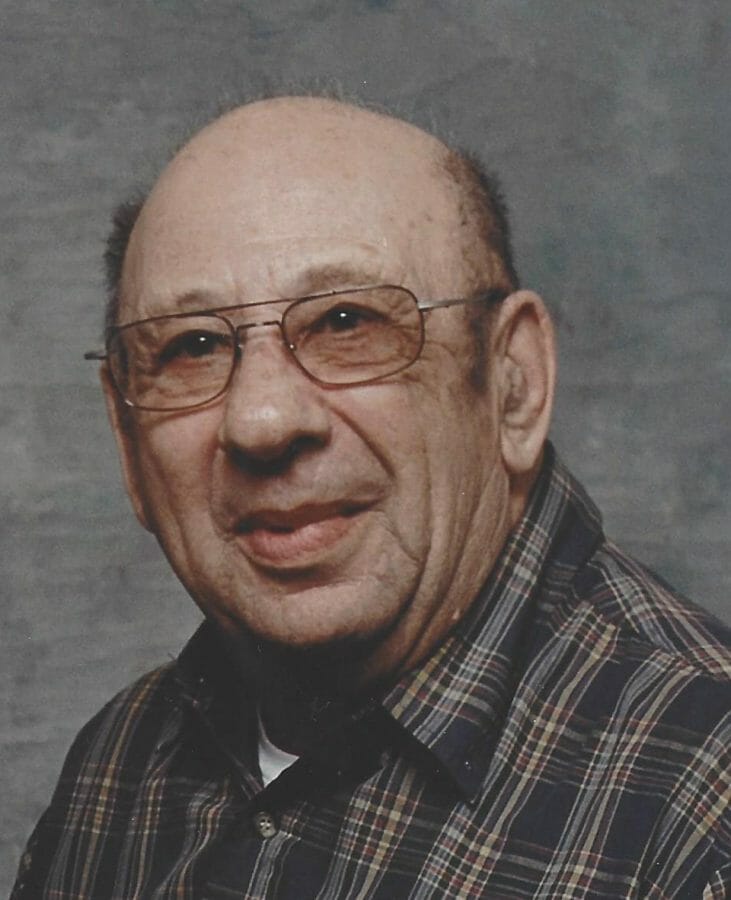 Leo Laube, Sr., age 88, of New Rockford passed away peacefully at the Lutheran Home of the Good Shepherd, New Rockford, ND.
Leo was born March 29, 1931 at New Rockford, ND, the son of Carl and Elizabeth (Schrotlin) Laube. When still a baby, the family moved near Bremen, ND where Leo started school in Wells County.  They later moved to a farm near Munster and he went to school in New Rockford. 
Leo worked for area farmers and worked at the Munster Elevator before entering the United States Army in 1954 and served until 1956.  He married Orla Urlich on February 5, 1953, and they were the parents of two children. After military service, Leo farmed in Tiffany Township from 1957 until 1970.  He then worked at the Bremen Elevator for a time.  Leo married Janet Utecht on June 19, 1971.  He later did road construction, worked at the New Rockford School and the Farmers Equity Elevator in New Rockford.  He also cared for the Brown Memorial Building in New Rockford for several years.  
Leo was a member of First Lutheran Church, New Rockford and the American Legion.
Leo is survived by his wife, Janet, New Rockford; son, Leo Jr. (Julie) Laube, Carrington; sister, Lois Ockert, West Fargo; eight grandchildren, 12 great-grandchildren, and one great-great grandchild.
He was preceded in death by his parents; daughter, June; two grandchildren, Valerie Charboneau and Charles Bessette, and brother, Otto.
Visitation will be Friday, September 20, 2019 from 9:00AM-7:00PM at Evans Funeral Home, New Rockford, ND with a Prayer Service at 7:00 PM.
Funeral Service will be Saturday, September, 21, 2019 at 2:00PM at First Lutheran Church, New Rockford, ND.
Burial will be held at Prairie Home Cemetery, New Rockford, ND. 
Condolences are reviewed by staff.