Evans Funeral Home
"Compassionate Funeral Service"
Carrington and New Rockford, North Dakota
701.652.3003 or 701.947.2911
Secondary Number ~ 701.650.9937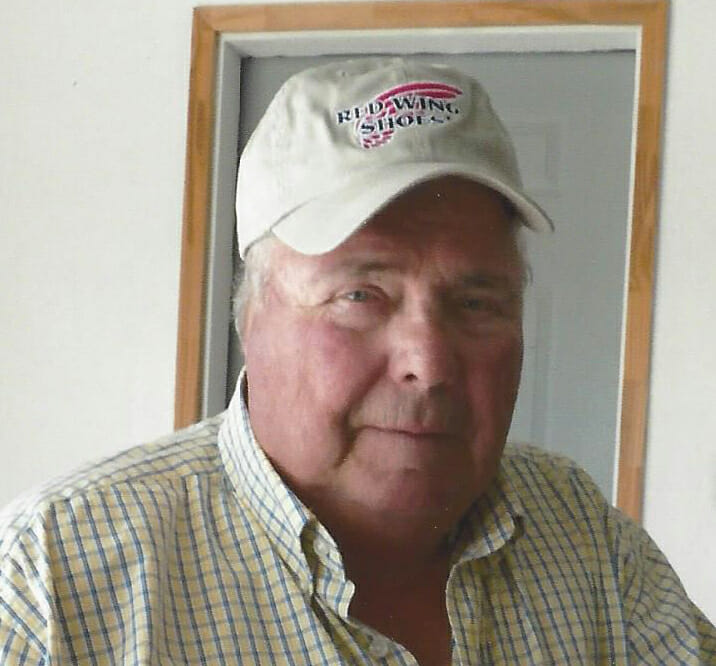 Nolan M. Lies, age 77, of New Rockford, ND, passed away unexpectedly Saturday, February 23, 2019, in his home.
Nolan Micheal Lies was born January 5, 1942, the son of Ernest and Mary (Settelmeyer) Lies in New Rockford.
Nolan attended and graduated from Assumption Abbey High School, Richardton, ND, in 1960. Upon graduation Nolan continued his education at Minot State University, North Dakota State School of Science, Wahpeton, St. John's University, Collegeville, MN and worked construction through the years. He met the love of his life at a dance in McHenry, ND. Nolan and Sandra Balvitsch were united in marriage on November 7, 1970, at Our Saviors Lutheran Church, McHenry.
Nolan instilled many traits in his boys; milking cows, planting, harvesting, and caring for the land that provided for them in Wells County. He was a hardworking man, a farmer, and along with Sandi were stewards of the land.  He spent many hours hunting, and riding his four wheeler.
Nolan enjoyed playing softball, bowling, reading western books, watching anything western and playing cards and in the past, dancing.  He was a member of St. Joseph's Catholic Church, Bremen, and St. John's Catholic Church of New Rockford.
Nolan Lies is survived by his wife of 48 years Sandra; four sons, Travis (Jodi Cook) Lies, Tate (Teresa) Lies, Tyson Lies and Tracy (Deanna) Lies; two Grandchildren, Brek and Bryce Lies; two brothers Larry (Geraldine) Lies, Wilfrid (Linda) Lies;  one sister Victorine (G.A.) Gutmann and sisters-in-law Barbara and Susie Lies.
He is preceded in death by his parents; two brothers Niel and Terry.
Visitation will be Wednesday 9:00AM – 5:00PM, at Evans Funeral Home, New Rockford, and will continue from 6:00-7:00PM at church, a Rosary Service will be held at 7:00PM followed by the Vigil Service all at St. John's Catholic Church, New Rockford, ND.
Mass of Christian Burial will be Thursday, February, 28, 2019, at 10:30AM in St. John's Catholic Church, New Rockford.
Burial will be held at St. Joseph's Catholic Cemetery, Bremen, ND in the spring.
Condolences are reviewed by staff.