Evans Funeral Home
"Compassionate Funeral Service"
Carrington and New Rockford, North Dakota
701.652.3003 or 701.947.2911
Secondary Number ~ 701.650.9937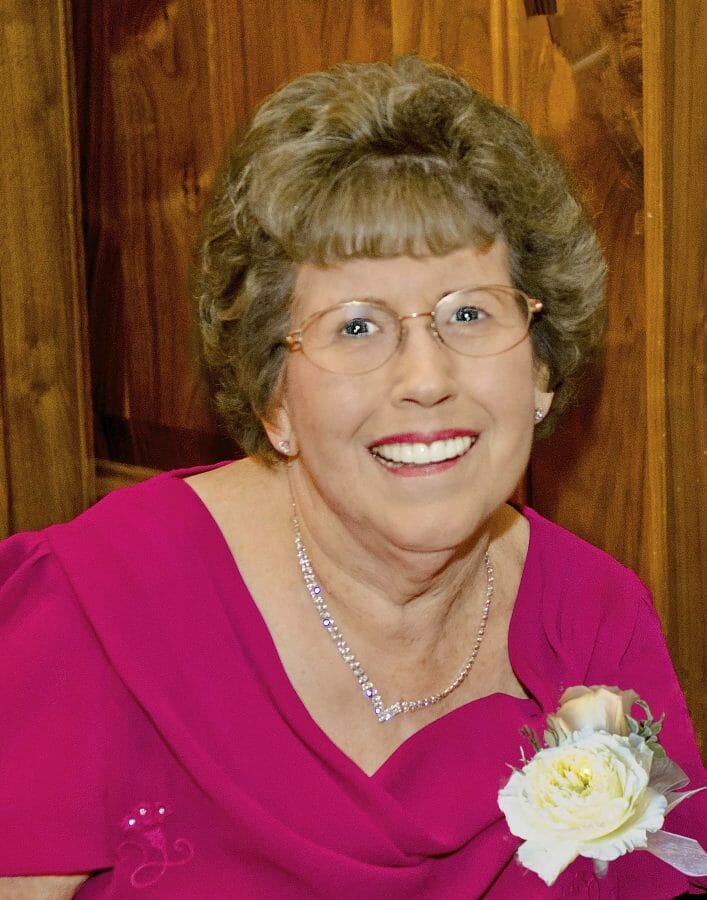 Beatrice was born on April 5, 1930 in Pasadena, CA. Her parents were M. Ray and Beatrice (Deacon) Moffett. Her father passed away when she was seven years old.  She was an only child, and lived in Pasadena for her entire life, except for 1-1/2 years in North Dakota, after her wedding in June 1957. She was raised on Hammond St., and then lived on Catalina Ave. from 1950 until moving to the Pasadena Highland's Assisted Living Home in 2015.
Beatrice married William "Bill" L. J. Loesch on June 8, 1957 at the St. Elizabeth Catholic Church in Altadena, CA. Before going to live on the family farm in ND, they honeymooned with the sparrows in San Juan Capistrano, CA and also at Yellowstone National Park on their way to ND. Within a span of four years, between September 1958 and April 1962, they were blessed with the birth of four sons, and then finally a daughter in January 1968.
She worked as a secretary for the Department of the Navy in Pasadena, CA and then as an Administrative Aide at the Social Security Administration's Los Angeles Metropolitan Area Office until her retirement in 1987.
Her faith was very important to Beatrice. She was a devoted member of Pasadena Christian Church since she was a young girl.  She often made certain church services were adorned with flowers.
Family was also very important to Beatrice. She attended every event for her children and grandchildren, from scouting activities and sporting events, ballet and piano recitals, to reunions, graduations and weddings.
Beatrice was a very sweet, gentle, kind, beautiful, generous and lovely lady. Everyone who knew her loved her so much. Her family nickname was "Sweet Bea" and naturally, her favorite flowers were sweet peas and pink roses!
Beatrice is survived by her loving family: husband William L. J. Loesch; sons Raymond (Cynthia Schutz) and William "Bill" (Ginger Ettenheim); daughter Diane (Lee) Klein; seven grandchildren, Laura (Benjamin) Harrison, Jennifer (Ignacio) Maqueda, Stephen Loesch, Claire Loesch, Samuel Loesch, Hunter Klein, Tyler Klein; a great-grandson, William Harrison; 10 nieces and nephews,18 great-nieces and nephews, and 11 great-great nieces and nephews. She is preceded in death by her parents M. Ray and Beatrice (Deacon) Moffett, and sons Dennis L. Loesch (October 4, 2016) and Louis J. Loesch (January 14, 1999).
Visitation will be one hour prior to the service.
Funeral Service will be held at Evans Funeral Home of Carrington on Saturday, June 22, 2019, at 1:00PM. 
Burial will be held at the Carrington Cemetery. 
Condolences are reviewed by staff.