Evans Funeral Home
"Compassionate Funeral Service"
Carrington and New Rockford, North Dakota
701.652.3003 or 701.947.2911
Secondary Number ~ 701.650.9937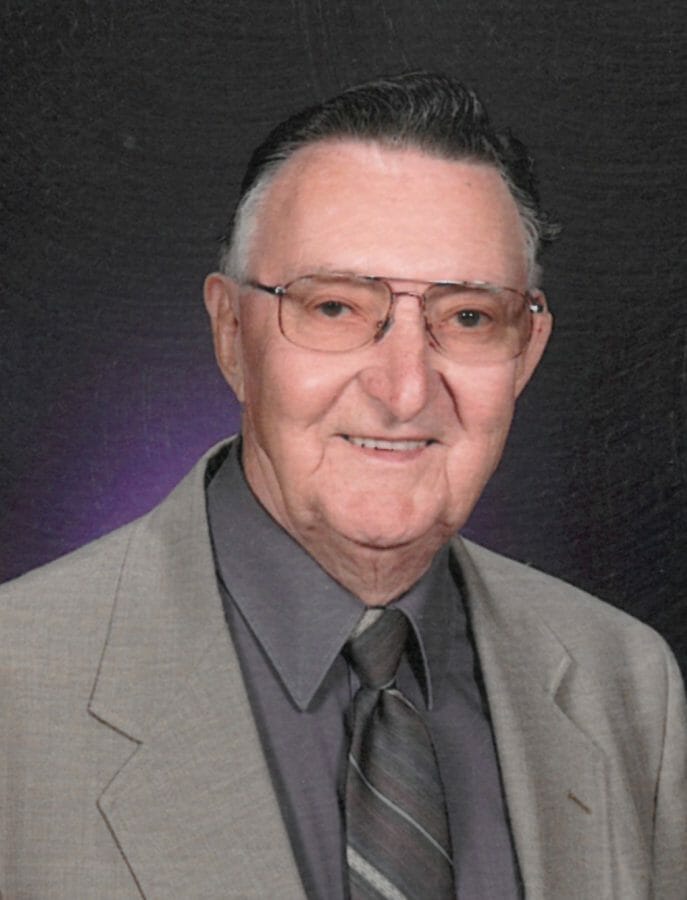 Martin "Marty" Lucht, age 88, of New Rockford died Monday, January 20, 2020, at CHI St. Alexius Health, Carrington, ND.
Martin Henry Lucht, was born January 29, 1931, to Alma (Sievers) and John Henry Lucht in New Rockford, ND. Marty grew up in New Rockford, attending school there until he enlisted in the U.S. Air Force. He was stationed in Japan as a Weatherization Specialist during the Korean War.
Marty was honorably discharged on September 17, 1952. He then returned to New Rockford; working at the local bakery as a baker, then he worked at Standard Oil Company, and New Rockford Chevrolet for 43 years. Martin was united in marriage to Eloise Treon on September 17, 1955.
He was Chairman of Emmanuel Lutheran Church for several years. He was also a member of the New Rockford Fire Department and New Rockford Ambulance. In 2004, he received the North Dakota Outstanding EMT Award in Bismarck. Marty was also Manager of the American Legion and member of the Legion Firing Squad for several years.
Marty is survived by his loving wife of 64 years Eloise; four children, Allan (Julie) Lucht, Germany, Larry (Irene) Lucht, Stephen's City, VA, Scot (Kim) Lucht, Rochester, MN, Heidi (Jay) Schneider, Devils Lake, ND; twelve grandchildren, ten great-grandchildren, two great-great grandchildren; and numerous nieces and nephews.
He is preceded in death by his parents, Alma and John Lucht; four siblings, Ruby Bass, Erna Lucht, Earl Lucht, and Doris Thompson.
Visitation will be Friday 9:00AM-4:30PM at Evans Funeral Home, New Rockford and will continue from 6:00-7:00PM at First Lutheran Church followed by a Prayer Service at 7:00PM.
Funeral Service will be Saturday, January 25th at 10:30AM at First Lutheran Church, New Rockford.
Burial will be held at Prairie Home Cemetery, New Rockford.
Condolences are reviewed by staff.