Evans Funeral Home
"Compassionate Funeral Service"
Carrington and New Rockford, North Dakota
701.652.3003 or 701.947.2911
Secondary Number ~ 701.650.9937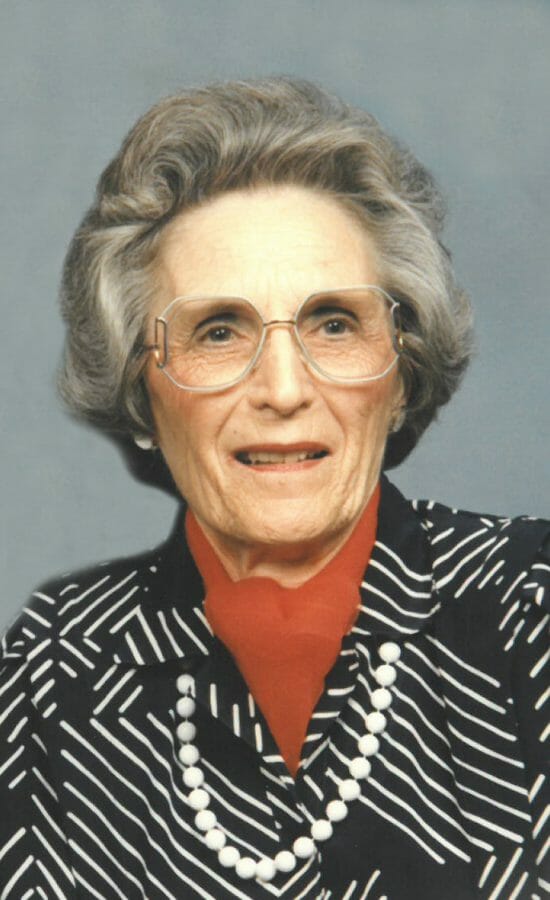 Inez R. Lund, age 95, of Carrington passed away peacefully on Saturday, May 25, 2019 at Golden Acres Manor, Carrington.
Inez Ruth Hochhalter was born October 5, 1923 at Woodworth, North Dakota, the daughter of Fred and Emma (Moser) Hochhalter.  She grew up at Woodworth and attended school there.  She worked at Don Johnson's Grocery Store in Woodworth for several years.  She married James Lund on April 9, 1949 at Carrington, North Dakota.  They farmed near Woodworth for a short time before moving to Carrington in 1952.  James passed away on February 3, 1992 and Inez continued to make her home in Carrington.
Inez was a member of Trinity Lutheran Church, Carrington, Senior Citizens Club, and the V.F.W. Auxiliary.  She volunteered at Golden Acres Manor for many years.  She enjoyed bowling, playing cards, gardening, and quilting.
Inez is survived by her son, Larry (Sandy) Lund, Macomb, MI; granddaughter, Shelley Koger; great-granddaughters, Krystal Rossi and Chelsea Koger; and great-great-granddaughter, Lillianna Rossi.
She was preceded in death by her parents, husband James, son Kelly, three brothers, LeRoy, Lawrence, and Harry Hochhalter, and three sisters, Alice Ulrickson, Lillian Peda, and Gertrude Slotto.
Visitation:  No Visitation scheduled 
Graveside Service:  will be held at 2:00 PM, Thursday, May 30, 2019 at the Lunde Cemetery, rural Woodworth, ND. There will be a lunch served at Trinity Lutheran Church in Carrington following the graveside service.
Burial:  will be in the Lunde Cemetery, rural Woodworth, ND.
Condolences are reviewed by staff.