Evans Funeral Home
"Compassionate Funeral Service"
Carrington and New Rockford, North Dakota
701.652.3003 or 701.947.2911
Secondary Number ~ 701.650.9937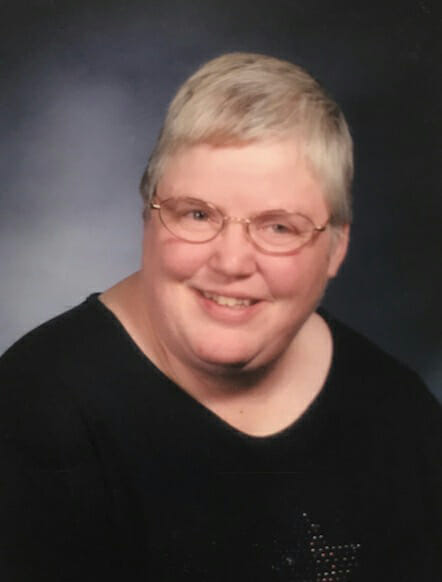 Kathryn "Kathy" Ann Magnan, 69, of Sheyenne, ND passed away Friday, January 14, 2022, at Sheyenne, ND.
Kathy was born on January 9, 1953, in Brainerd, MN, to Margaret "Marge" R. (Guzek) and Wallace "Wally" E. Magnan. She and her siblings, cousins and friends spent their days on Gull Lake, growing up at Parkview Resort, run by the Magnan family.
Kathy attended St. Frances Catholic School in Brainerd for 8 years and graduated from Brainerd High School in 1972.  She got her Bachelor's Degree from Bemidji State University in Minnesota and her Master's Degree from the University of North Dakota, followed by a 40-year teaching career, most of those years teaching at Warwick High School in Warwick ND. Teaching was her passion in life, it brought her great joy to watch her students succeed, many of whom she kept in touch with through the years.
In her spare time, Kathy cherished being with family and friends, cheering on the Minnesota Twins, playing cards and computer word games, reading, going to Bingo with her friends, snuggling with her cats and every week got together with her dominoes group to play "Mexican Train" at a local center.  She was very encouraging and kind to everyone in her life, which will be missed most.
Kathy is survived by her brother Craig (Barbara) of Isle, MN, sister Marcia of Burleson, TX, brother Jeff of Gardner, MA, niece Frances "Frankie", and nephews Carl, Paul and Joseph.
She was preceded in death by her parents, Wallace and Margaret, a brother Douglas, and sister-in-law Susan.
In lieu of flowers, a donation to an animal shelter of your choice, would make Kathy smile.
Kathy's Visitation will be Tuesday, January 25, 2022, from 9:30AM – 10:30AM followed by Funeral Service at 10:30AM all at First Lutheran Church, Sheyenne, ND.
Her Burial will be at the Evergreen Memorial Cemetery, Brainerd, MN, at a later date.
Condolences are reviewed by staff.