Evans Funeral Home
"Compassionate Funeral Service"
Carrington and New Rockford, North Dakota
701.652.3003 or 701.947.2911
Secondary Number ~ 701.650.9937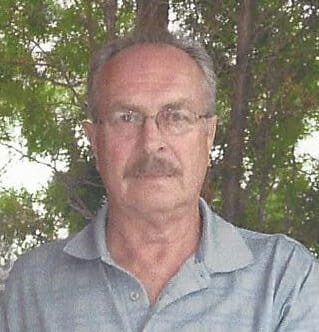 David E. Mehlhoff, age 75, passed away on Monday, January 14, 2019, at his home, Bismarck, ND.
David Edward Mehlhoff was born, April 15, 1943 to Frances and Philip Mehlhoff in Vancouver, Washington.  David attended school in New Rockford and then attended Valley City State College.  David was Army active duty from December 1965 until November 1967 and was in the reserves until 1971.  He moved back to New Rockford and worked for Burlington Northern Railroad.  On July 6, 1968 he married, Marllian J. Ulness.  They had four children, Todd Mehlhoff, Justin Mehlhoff, Andy Anderson & Cindy Boatright.  Through the years they lived and raised their family in Elgin, ND, Jamestown, ND and Minot, ND.  He loved to ride his motorcycle and was an avid collector of coins and stamps. David would lend a hand to anybody in need.  He enjoyed his family and grandchildren and was always sharing his knowledge with friends and family.  He was a loving father and husband. 
He is survived by his four children, Todd (Laura) Mehlhoff, Justin (Dawn) Mehlhoff, Andy (Mary) Anderson & Cindy Boatright and sisters, and Jean (Marshall) Vining  and Carol Mehlhoff; thirteen grandchildren and twenty-six great grandchildren.
David is preceded in death by his parents, Frances and Philip; wife, Marllian; brother, Philip; grandson, Jason Anderson,  and son-in-law, Randy Boatright.
Visitation will be held Wednesday, January 23, 2019, one hour prior to funeral service in Evans Funeral Home, New Rockford, ND.
Funeral Service will be on Wednesday, January 23, 2019 at 2:00PM at Evans Funeral Home, New Rockford, ND.
Burial will be at Prairie Home Cemetery, New Rockford, ND.
Condolences are reviewed by staff.