Evans Funeral Home
"Compassionate Funeral Service"
Carrington and New Rockford, North Dakota
701.652.3003 or 701.947.2911
Secondary Number ~ 701.650.9937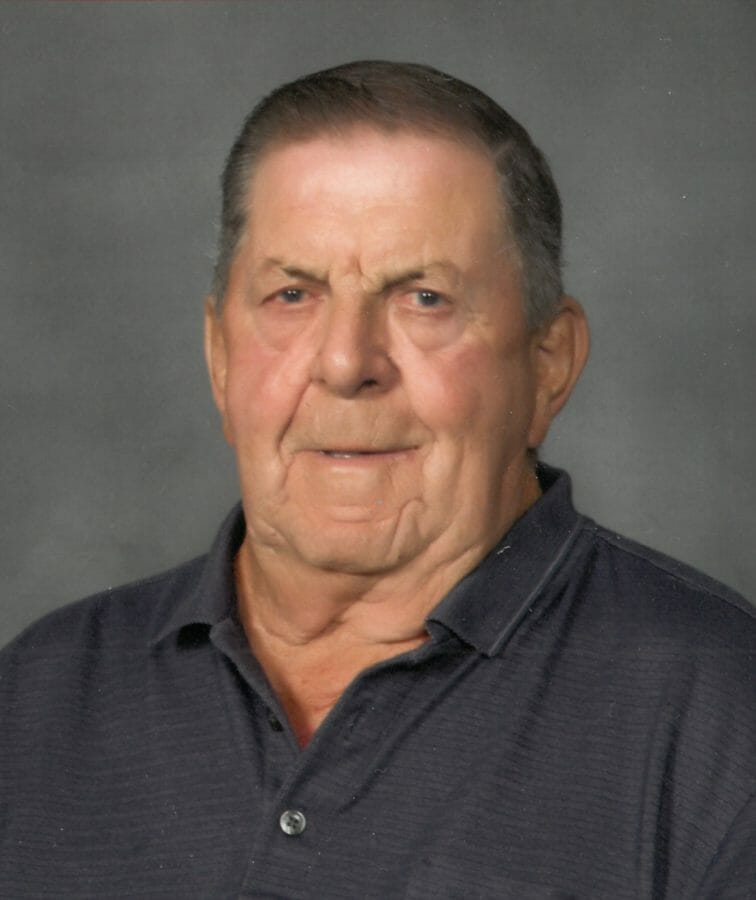 Charles Mehring, 83, of Carrington, ND, beloved dad, grandpa and great grandpa passed away surrounded by his family on Saturday, March 19, 2022 at Sanford Hospital, Fargo after a long and courageous battle with cancer.
Charles Frank Mehring was born October 15, 1938 to John and Helen (Anwiler) Mehring in Carrington, ND.  Charles enlisted in the US Air Force on April 23, 1956.    He served four years and had an Honorable Discharge.  On July 18, 1960 Charles was united in marriage to Marie Freeman at Kensal, ND, and they moved to Wolfpoint, MT.  In 1962, they returned to Carrington where they raised their family.  Charles worked as a salesman for Sweetheart Bread for 28 years.  He also did janitor work at Carrington Elementary School and was the grounds keeper at Carrington Cemetery until he retired in 2014.
He enjoyed fishing, gardening, traveling, wood working and spending time with his children, grandchildren, and great-grandchildren.  He was a member of the 4th Degree Knights of Columbus.  Charles taught his children to always help others in need.  He spent many winters plowing driveways for people in need.  He also planted a huge garden and donated vegetables to organizations and people.  The kindness, strength, dignity and deep faith Charles demonstrated throughout his life and during his illness continues to inspire all who knew and loved him.
Charles is survived by three daughters: Janet (Dennis) Gemar of Fargo, ND; Nancy (Bob) Beck of Littleton, CO; Sandy (Brad) Hines of Andover, MN; and one son, Robert (JoAnn) Mehring of Fargo, ND; grandchildren: Becca (Jacob) Holman, Ryan Gemar, Rob, Rachel, Erica Beck, Brittany (Zach) McNeely and Chris Hines; great grandchildren: Jackson and John Holman, Madelynn, Benjamin and Millie McNeely; one brother, Glenn (Patricia) Mehring of Carrington, ND; brothers-in-law, Art Freeman Jr., Fred (Verna) Freeman, Ray Haugen, Terry Luggar, and sisters-in-law, Carol Mehring and Lois (Jim) Mahutga.
He is preceded in death by his parents; wife, Marie, a brother John Mehring, sisters-in-law, Lois Freeman, Shirley Haugen and Cathy Luggar, and Luka Henderson.
In lieu of flowers, please send memorials to the Knights of Columbus Peru soup kitchen and the Sacred Heart Catholic Church building fund.
A Visitation will be held Wednesday from 5:00PM-7:30PM with a Rosary Service at 7:30PM followed by a Vigil Service at 7:45PM all at Evans Funeral Home, Carrington.
Charles' Mass of Christian Burial will be Thursday, March 24, 2022 at 10:30AM at Sacred Heart Catholic Church, Carrington.
His Burial will be at the Carrington Cemetery.
Condolences are reviewed by staff.