Evans Funeral Home
"Compassionate Funeral Service"
Carrington and New Rockford, North Dakota
701.652.3003 or 701.947.2911
Secondary Number ~ 701.650.9937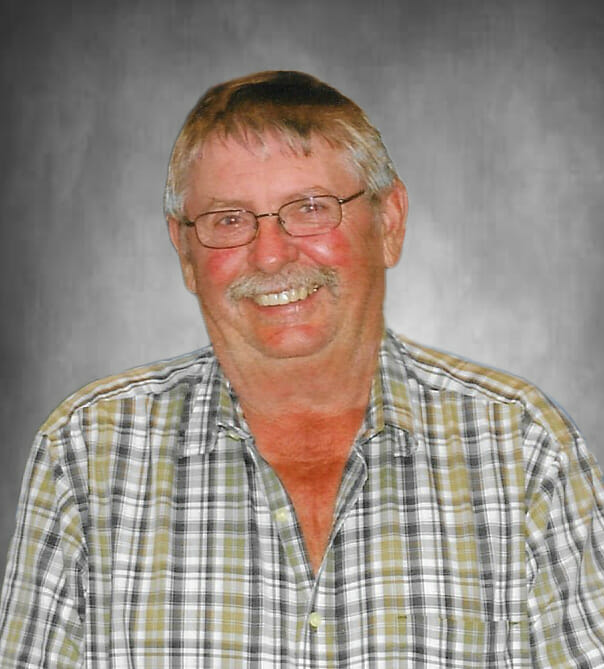 Glenn A. Mehring, age 80, of Carrington, ND died April 11, 2022 at his home.
Glenn Mehring was born October 9, 1941 in Carrington to John Henry Mehring and Helen Elizabeth (Anwiler) Mehring. He was raised by Edmunds, ND, on their family farm with his two brothers, John Jr. and Charles.
Glenn attended school in a one room schoolhouse near their farm and graduated from Carrington High School in 1959. He then joined the United States Air Force where he was assigned to Rhine Maine Air Force Base near Frankfurt Germany, rigging parachutes. Glenn was honorably discharged in 1963, and then returned home.
Glenn worked various jobs until he became a lineman for Tri-County Electric, later known as Northern Plains Electric for 37 years, until he retired in 2003. He was a hard worker with many hobbies; including gardening, working in his yard, traveling, watching baseball, hunting, fishing, playing cribbage, woodworking and just being outdoors.
Glenn was blessed with three children from a previous marriage; Tammie in 1965, Bonnie in 1967 and Scott in 1970. On June 22, 1985, Glenn was united in marriage to Patricia D. Jaeger in Garrison, ND, together they were blessed with two children; Michelle in 1986 and Dale in 1988.
In 2005, Glenn was diagnosed with Liposarcoma cancer, which ended up as bone cancer the last year of his life. He was a fighter all along the way, he never complained keeping an upbeat perspective all the way through.
He is survived by his wife Patricia; his five children, Tammie (Darwin) Hagemeister, Cathay, ND, Bonnie (Gaylen) Rosenau, Scott (Shannon) Mehring all of Carrington, Michelle Mehring, Fargo, ND and Dale (Elida) Mehring, Forman, ND; sister-in-law, Carol Mehring; nine grandchildren and three great-grandchildren; along with many nieces and nephews.
Glenn was preceded in death by his parents, John Sr. and Helen; his brothers, John Jr. and Charles (Marie) Mehring; and a nephew David Mehring.  
Glenn's Visitation will be Friday, from 12:00PM-6:00PM with Family Present from 5:00PM-6:00PM all at Evans Funeral Home, Carrington.
A Funeral Service will be held Saturday, April 16, 2022, at 2:00PM at Trinity Lutheran Church, Carrington, ND.
His Burial will be at the Carrington Cemetery.
Condolences are reviewed by staff.