Evans Funeral Home
"Compassionate Funeral Service"
Carrington and New Rockford, North Dakota
701.652.3003 or 701.947.2911
Secondary Number ~ 701.650.9937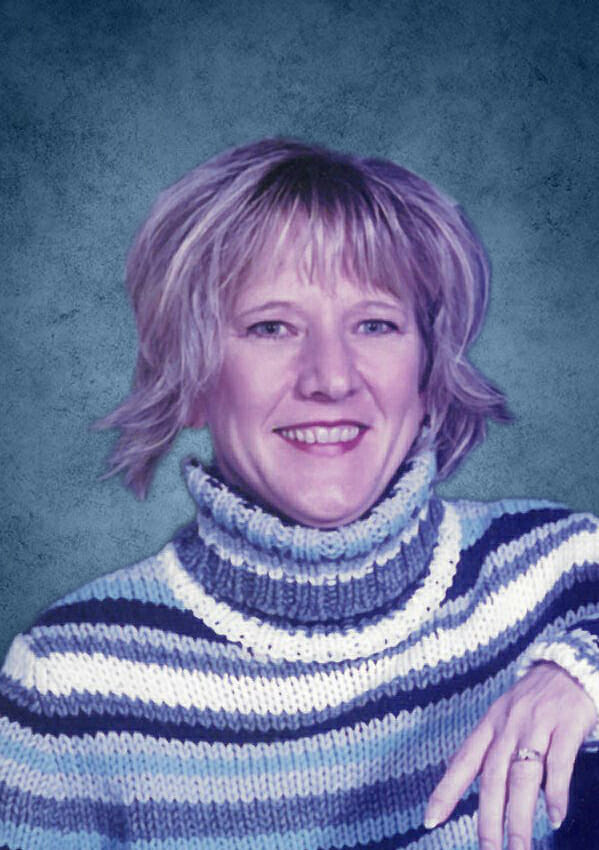 Cindy Miller, age 62, of West Fargo, ND, passed away on Sunday, March 14, 2021 after a courageous battle with MS, while surrounded by her loving family.
Cindy was born in Carrington, ND, on September 19, 1958, to parents Wilfred and Yvonne (Beach) Larson.  Cindy graduated from Carrington High School in 1976 and attended college at Devils Lake Regional College, where she earned an associate's degree.  Cindy met the love of her life, Robert Miller, and was married on September 1, 1995.  They made their home in West Fargo, ND, where Cindy did Administrative Assistant work over the years for Concord Insurance, Dakota Clinic, and State Farm Insurance.
Cindy was an active member of the Multiple Sclerosis Society and held a position on the State Board. Her hobbies included scrapbooking, traveling, shopping, and yoga. She enjoyed visiting with friends and family whenever possible.
She is survived by her loving husband, Robert; parents, Wilfred and Yvonne Larson; sister, Becky and Dean Zink; mother-in-law, Dorothy Fenske; brother-in-law, Paul and Tawnia Miller, all of Carrington, ND; 6 nieces and nephews, Kirk and Karrie Zink (Oakly and Kenzie Zink, Brooklyn and Wyatt Aberle, Jensyn Zink, and Niko Zink), Jennifer and Randy Volk (Gannon Volk, Indya Volk, Jore Volk), Aaron and Stacie Larson (Brandon and Nicole Larson (Baby Ellie), Parker Larson, and Morgan Larson), Travis Larson, Alex Miller (Ruger Miller), Amber and Jannes deWet (Nicholas deWet).
Cindy was preceded in death by her brother Steve Larson; her grandparents Albert and Selma Larson, Floyd and Mabel Beach, and father-in-law, Dick Fenske.
Visitation will be Wednesday, from 8:00AM-5:00PM, with Family Present from 4:00PM-5:00PM at Evans Funeral Home, Carrington.
Funeral Service will be held Thursday, March 18, 2021, at 2:00PM at Evans Funeral Home, Carrington.
Burial will be at the Carrington Cemetery.
Condolences are reviewed by staff.