Evans Funeral Home
"Compassionate Funeral Service"
Carrington and New Rockford, North Dakota
701.652.3003 or 701.947.2911
Secondary Number ~ 701.650.9937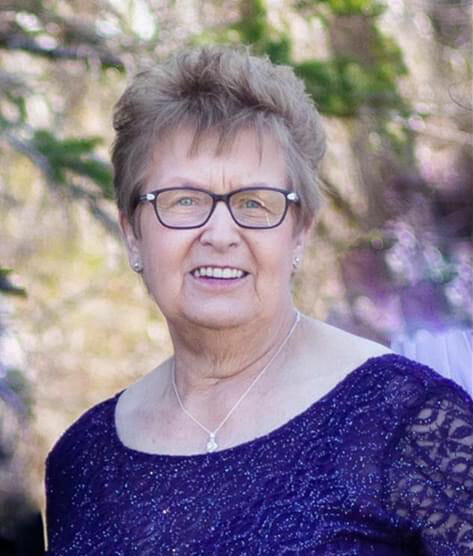 Jean Annetta Miller was called home to our heavenly father on Friday, August 14th. She was 74 years of age.
Jean (Jeanie) was born on July 10th, 1946. The daughter of Emil and Marion (Anderson) Anderson, she grew up in rural Eddy County. As a young girl, Jean attended school in New Rockford, ND. After graduation, Jean attended Valley City State College, graduating in 1965 with a two-year teaching degree.
While in her teens, Jean met the love of her life, Howard Douglas Miller. They were joined in marriage on July 10th, 1966 at Grace Lutheran Church, Sheyenne, ND. They were blessed with three children. Together, they raised their family while farming in Nordmore Township, Foster County.
Throughout her days, Jean lived a true life as God's servant. She taught PreK and early childhood education in the Carrington area. After raising her family, she was a substitute teacher in Carrington, New Rockford, Kensal, and surrounding communities. Jean also worked for 10+ years at Stop-N-Go, Carrington and 5 years at Dan's Super-Valu North, Bismarck. Many fond memories were made as Jean led Sunday School and Vacation Bible School at Kvernes Lutheran Church, Luther League Group, and was a 4-H club leader. Conducting Christmas programs at Kvernes was a highlight for her. Jean was a giving person, volunteering many hours as an organist, pianist, and vocalist for community events in the Eddy and Foster County area. She also participated in Nordmore Homemakers group.
Jean enjoyed roller skating, baking, gardening, polka dancing, and playing the accordion. She loved to travel as well as visit with family and friends. Her family, the arts, and her Christian faith were the most important parts of her life.
Jean is survived by her children, Mark Miller, Matt (Emma) Miller all of Carrington and Angela (Jason) Ott of Dickinson; 3 grandchildren, Marcus Miller, Kayla Miller, and Kaleb Ott; a brother, Lawrence Anderson, New Rockford; sister, Stella (Gene) Edwards, Edgeley; many cousins, nieces, nephews, great-nieces and nephews.
She was preceded in death by her parents, Emil and Marion Anderson; her husband of almost 29 years, Howard Miller (June 1995); and sister-in-law Linda Anderson.
Visitation will be Sunday, August 30, 2020 from 12:00PM-7:00PM with the family present from 5:00PM-7:00PM followed by a Prayer Service at 7:00PM all at Evans Funeral Home, Carrington.
Funeral Service will be held Monday, August 31, 2020, at 10:30AM at Kvernes Lutheran Church, rural Carrington, ND.
Burial will be at Kvernes Lutheran Cemetery, rural Carrington, ND.
Condolences are reviewed by staff.