Evans Funeral Home
"Compassionate Funeral Service"
Carrington and New Rockford, North Dakota
701.652.3003 or 701.947.2911
Secondary Number ~ 701.650.9937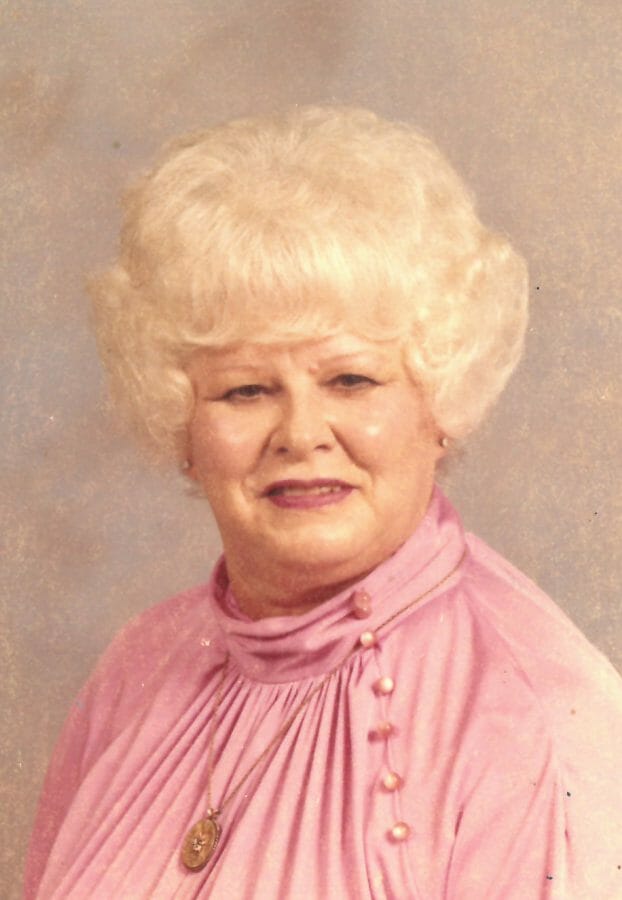 Freda Myers, age 98, of Carrington, ND, died Tuesday, September 28, 2021, at Golden Acres Manor, Carrington.
Freda Fetzer was born on January 20, 1923, in Tuttle, ND, to Jacob Fetzer and Elizabeth Fetzer (Zwiegle). She attended Tuttle School and graduated from the 8th grade, at which time she began her career in nurturing by providing homemaking and childcare services to various farm families until she married.
Freda was united in marriage to George Hirsch in 1939 at Tuttle, ND.  She spent the early years of her marriage as a farm wife, working alongside her husband and starting her family.  The family moved to Carrington, in 1945 where the children became acquainted with grade school and daily vacation bible school, and Freda's nurturing ways were displayed in childcare, gardening, and enjoying working with her flowers.
Her subsequent years were spent supporting her growing children, acquiring and loving step children, a foster son, and all their friends who spent many days and nights at the family table, while supplementing the family income by babysitting, serving as a nurse's aide in the Carrington Hospital, and working at local grocery stores. She was blessed with loving marriages to Russ Marcussen and William Myers.  She also acquired a wonderful second family when she was adopted as mother and grandmother by Jerome Kubal and his family.
Freda enjoyed travel, dancing any kind of dance, hosting friends and relatives from far and wide and cooking traditional German food.  She was an active member of the American Legion and the V.F.W.
She is survived by her brothers Leonard and Harold Fetzer; children, Darvin (Mary Kay) Hirsch, Gayle Hirsch, Clayton Hirsch, Terry (Barbara) Hirsch, Mark (Sandra) Marcussen, Tom (Morgan) Marcussen, adoptive son Jerome Kubal and family, daughter-in-law Arlene Hirsch, foster daughter-in-law Rosalyn Westerlund; many loved grandchildren, great grandchildren, nieces and nephews.
Freda is preceded in death by husbands George Hirsch, Russ Marcussen, and William Myers; one son Shearn Hirsch, one daughter Charlene Leibig, daughters-in-law Marilyn Hirsch (Gayle) and Bonna Hirsch (Clayton), son-in-law Jerald Liebig, and foster son Jerry Westerlund.
Freda's Visitation will be held Monday, October 4, 2021 at 9:30AM followed by a Funeral Service at 10:30AM all at Evans Funeral Home, Carrington.
Her Burial will be at the Carrington Cemetery.
Condolences are reviewed by staff.