Evans Funeral Home
"Compassionate Funeral Service"
Carrington and New Rockford, North Dakota
701.652.3003 or 701.947.2911
Secondary Number ~ 701.650.9937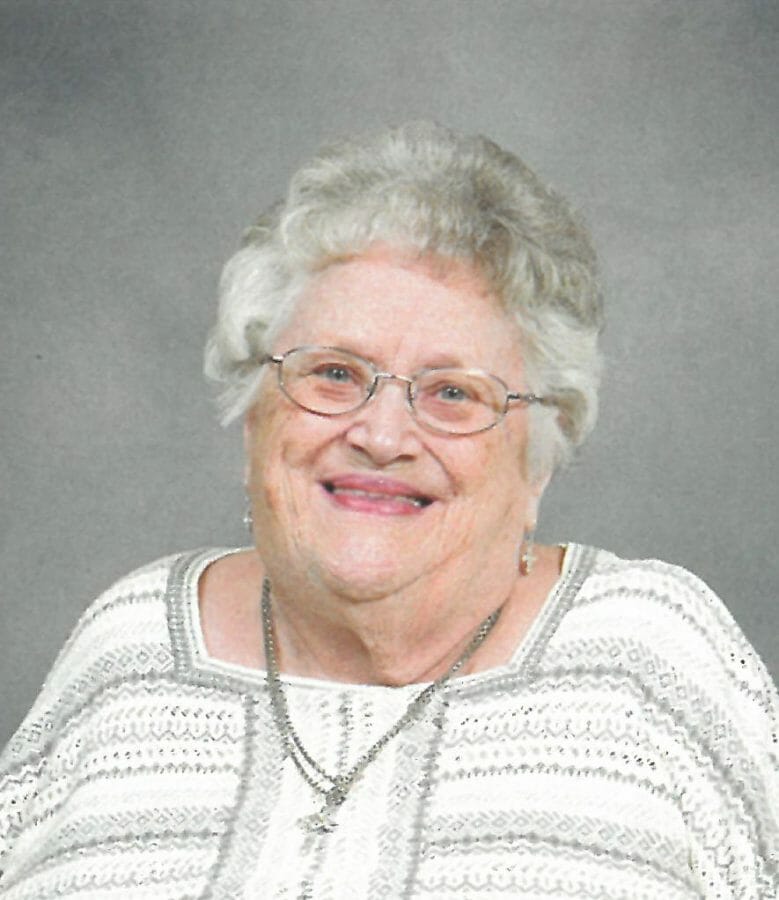 Delores M. Nardi, age 86, of Carrington, ND, passed away peacefully on November 13, 2020, at Golden Acres Manor, Carrington, ND.
Delores was born March 27, 1934, to Clara (Gilbertson) and Edward Scheen on the family farm in Rosehill Township in rural Bordulac.  Delores grew up on the farm and attended Rosehill Township County School until the eighth grade.
On January 16, 1973, Delores was united in marriage to Henry Nardi in Las Vegas, NV.  The two spent the first few years of marriage in Texas and California before coming back to Carrington, ND, to settle down.
Family was an important part of Delores life and she would spend many hours enjoying family gathering at her brothers, Leslie and Laverne Sr.'s homes.  For a short time, Delores had lived in Minneapolis, MN, where she found her love of baseball and could often times be found riding the bus to the Twins games.  Delores was an avid knitter and crocheter, making many scarves and blankets for the local residents in need.  Delores also spent many years enjoying her active membership with the VFW Auxiliary.
She is survived by her cousin Lois; as well as many nieces and nephews.
Delores was preceded in death by her husband Henry; parents Clara and Edward; seven brothers Laverne Sr., Raymond, Leslie, Robert, Herbert, Edward and Leo; and nephews David and Laverne Jr.
Her Visitation will be Friday, November 20, 9:30AM-10:30AM, followed by her Funeral Service at 10:30AM, all at Evans Funeral Home, Carrington.
Burial Carrington Cemetery.
Condolences are reviewed by staff.