Evans Funeral Home
"Compassionate Funeral Service"
Carrington and New Rockford, North Dakota
701.652.3003 or 701.947.2911
Secondary Number ~ 701.650.9937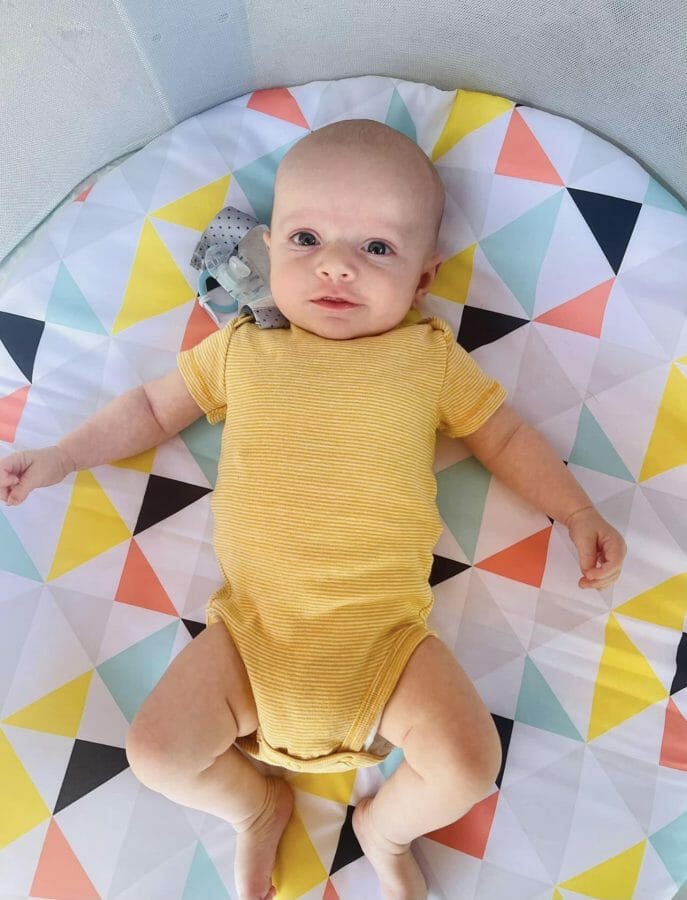 Reed James Nelson went to be with Jesus on September 28, 2022.
Reed was born in Jamestown, ND on April 27, 2022 to Jesse and Brittany (Barton) and big brother Luke, residing in Carrington, ND.
Reed James was baptized into Christ on July 10, 2022.
From the moment Reed was born, he had the love of his family and everyone that met him. He could warm the room with his sweet smile and perfectly placed dimple.  Looking at you with his big brown eyes from behind his beautiful long lashes made your heart melt and your soul be full.
His big brother Luke was always there to make him giggle with a game of tickle, tickle and their laughs were so pure and full of innocence.  Reed had the sweetest little pouty lip but hardly was there a cry.  He loved to be cuddled and always left you with a happy heart.
Reed meant the world to his family, with parents who were always there to put his needs above their own,  Grandparents who couldn't wait for a visit and who were always there to spoil and adore him and the most loving Aunts, Uncles and cousins.
Our precious baby boy will be missed beyond measure, will always be dearly loved and until the day we meet again, his memories will help ease our sorrow.
Reed is survived by his parents, brother, Grandparents Jerry and Jamie Barton, Great Grandparents Donna Barton, Tony and Lavonne Ernste, Jerome and Sandra Eli, Aunts and Uncles, William and Jordan Schoneman,  Morgan Barton, Kendra Barton, Jake Nelson and Caitlyn Gourde, Jorden Nelson, Sage Bonn, , Andrea and Tanner Dahlen, Angela and Travis Carpenter special cousins Sutton Schoneman, Hadley Nelson and Noah Nelson.
Reed was preceded in death by his Great Grandpa Barton, Great, Great Grandmother's Evelyn Salaba and Dorothy Ernste and many more family members that are waiting to greet him with love.
Reed's Visitation will be Monday, October 3, 2022 from 11:00AM-1:00PM followed by a Funeral Service at 1:00PM all at Grace Lutheran Church, Carrington, ND.
Condolences are reviewed by staff.