Evans Funeral Home
"Compassionate Funeral Service"
Carrington and New Rockford, North Dakota
701.652.3003 or 701.947.2911
Secondary Number ~ 701.650.9937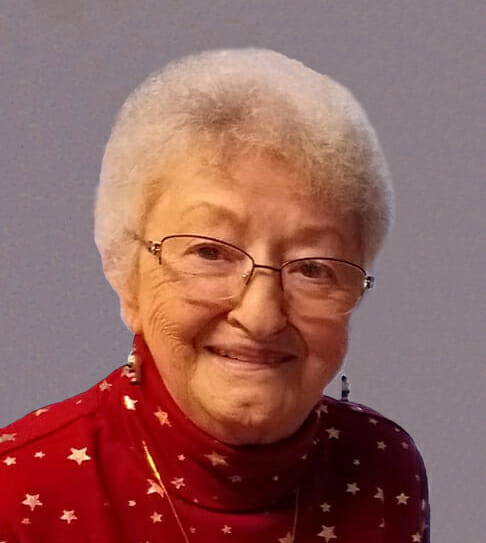 Carol Mae Nerlien, age 81, of Sheyenne, ND, passed away on Tuesday, October 15th, 2019 at Essentia Health in Fargo, North Dakota.
Carol was born on July 15th, 1938 in Glenwood, MN, the daughter of George and Winnie (Begg) Brown. She was baptized in Glenwood, MN.
Carol was united in marriage to Donald Nerlien on January 19th, 1957 in St. Paul, MN. They made their home in Minnesota and later moved to Sheyenne, ND.
Carol was a loving wife, mother, grandmother, great-grandmother, sister and aunt. She loved to cook, bake and spend time with her family and friends. She especially enjoyed Bingo, never passing up a chance to play. When at a casino her first slot machine would be the sizzling sevens. She will be missed by all who knew her.
Carol is survived by her children: Keith, Sheyenne, ND; Kay (Julie), Devils Lake, ND; Duane (Deb), East Bethel, MN; Robert (Kathy), Columbia Heights, MN; Jodi (Gary), Sheyenne, ND; her sisters: Almeda, Luverlle, Kathi, Sharon; her grandchildren: Theresa, Samantha, April, Jeremy, Jade, Tiffany, Tate; her great grandchildren: Calvin, June, Cooper and by many nieces and nephews.
She was preceded in death by her husband, parents as well as brothers and sisters and her sons, Dale and Richard.
Visitation will be Friday, October 18, 2019 from 1:00PM-7:00PM, with a Prayer Service at 7:00PM, all in Evans Funeral Home, New Rockford, ND.
Funeral Service will be held Saturday, October 19, 2019, at 10:00AM in Evans Funeral Home, New Rockford, ND.
Burial will be held at a later date at the Hamberg Cemetery, rural Hamberg, ND.
Condolences are reviewed by staff.