Evans Funeral Home
"Compassionate Funeral Service"
Carrington and New Rockford, North Dakota
701.652.3003 or 701.947.2911
Secondary Number ~ 701.650.9937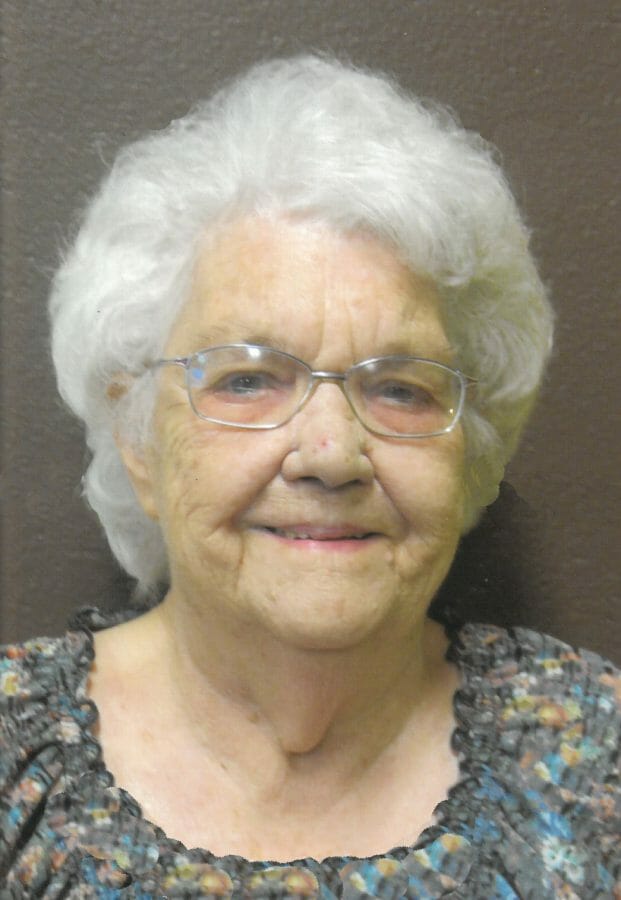 Malvina Neuman, age 91, of Carrington, ND, passed away on Friday, November 20, 2020, at Golden Acres Manor in Carrington.
Malvina Lorraine Hogie was born in Cooperstown, ND, on March 21, 1929, the daughter of Melvin and Frieda (Haakenson) Hogie. Malvina grew up in Mose, ND, and attended a rural country school in McHenry until the 8th grade. At which time, she started working as a waitress at the Dew Drop Inn Café. While working at the Café, she met Warner Neuman and they were united in marriage on August 19, 1951, in Carrington. From this union, they were blessed with three children: Diana, Richard, and Myrna.
Malvina loved spending time in her kitchen, baking and decorating cookies. She thoroughly enjoyed having company over and entertaining her guests. Malvina would often be found in her garden during the summer months, tending to her produce. When fall came, she would be busy canning her produce and was well known for her dill pickles, which the family liked best.
She was very artistic and learned the art of binding rugs and embroidering. She was active in Birthday Club, as well as a member at Calvary Baptist Church and enjoyed teaching Sunday School, and being a Ladies Aide at church. Malvina looked forward to her coffee outings with family and treasured her time spent with them.
Malvina will be greatly missed by her children, Diana (Marvin) Berry, Holcomb, KS, Richard Neuman, Carrington, ND, and Myrna (Mark) Milligan, Moorhead, MN; five grandchildren; nine great-grandchildren; and one great-great-granddaughter; and one sister-in-law, Linda Hogie, Texas.
She was preceded in death by her husband of 43 years, Warner; parents, Melvin and Frieda; three brothers, Robert (Leona) Hogie, Raymond (Diane) Hogie, and Gordon (Linda) Hogie.
In lieu of flowers, please make memorials to the Carrington Cemetery or Calvary Baptist Church of Carrington.
Her Visitation will be Tuesday, November 24, 8:00AM-1:00PM at Evans Funeral Home, Carrington.
Her Funeral Service will be held Tuesday, November 24, 2020, 1:00PM at Evans Funeral Home, Carrington.
Her Burial will be at the Carrington Cemetery, Carrington.
Condolences are reviewed by staff.