Evans Funeral Home
"Compassionate Funeral Service"
Carrington and New Rockford, North Dakota
701.652.3003 or 701.947.2911
Secondary Number ~ 701.650.9937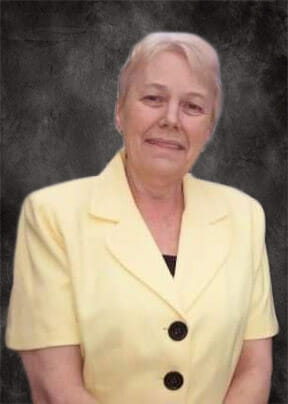 Nancy Kay Neumiller, 70, passed away peacefully in her sleep at home on December 17, 2022.
Nancy was born April 10, 1952 to Matthew and Agnes Jenny in Harvey, ND and was the oldest of two children. Nancy lived in Fessenden until she graduated from high school in 1970. She then attended NDSCS in Wahpeton, ND.
Nancy married Douglas Neumiller of Sykeston, ND in Camden, MO on July 10, 1974. They made their home in Fargo and their first son Drew, was born in 1978. Their second son, Chad, was born in 1981.  The family moved to Carrington, ND in 1983 and later to a farmstead north of Heaton, ND for a short time.  They then moved into Sykeston, ND after purchasing the Dairy Inn Cafe and have lived there since.   
She then worked as a CNA at the 4th Corporation in Carrington and then at the North Dakota State Hospital for 10 years while her boys were in school. She then went on to work independently as an in-home aid before retiring. Nancy was an avid reader, enjoyed flower gardening, was a lover of dogs and spoiled her three grandchildren. She looked forward to spending time with them whenever possible.
Nancy is survived by her husband Doug of Sykeston; son Drew (Lisa) of West Fargo; daughter-in- law Jennifer of Bismarck; brother Michael and three grandchildren: Kaylee, Caden and Madelyn.
Nancy was preceded in death by her parents, son Chad and in-laws Paul and Edna Neumiller.
Nancy's Visitation will be Monday, December 26, 2022 at 9:30AM followed by a Funeral Service at 10:30AM all at Evans Funeral Home, Carrington.
Her Burial will be at the Sykeston Cemetery in the Spring.
Condolences are reviewed by staff.