Evans Funeral Home
"Compassionate Funeral Service"
Carrington and New Rockford, North Dakota
701.652.3003 or 701.947.2911
Secondary Number ~ 701.650.9937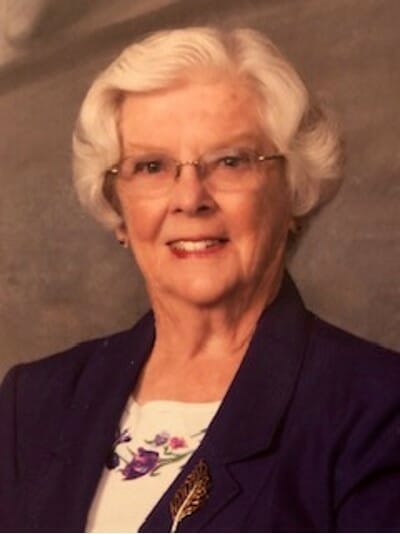 Shirley Nihill-Erickson, age 93, of Bordulac, ND, died Sunday, November 29, 2020, in Golden Acres Manor, Carrington, ND.
Shirley Anna Nihill was born April 23, 1927, at Kensal, ND, the eldest daughter of John and Myrtle (Syvertson) Nihill. She attended Kensal High School. On May 29, 1944, Shirley was united in marriage to Richard (Dick) Erickson at St. John's Catholic Church in Kensal.
Shirley and Dick were lifelong ranchers and farmers in the Bordulac area. In 1966, after a farming accident in which Dick sustained permanent injuries, they gave up active farming and spent winters in Apache Junction, AZ. In 2007 they returned to Carrington residing at the Carrington Gardens apartments.
She was an active member of St. George's Catholic Church in Apache Junction, Arizona. After moving back to North Dakota, she attended Sacred Heart Catholic Church in Carrington.
Shirley is survived by two daughters, Diana Condon, Naples, Florida, RJ "Joyce" Erickson, Sedona, Arizona; two sons, Rick Erickson, Norridge, Illinois and Robert Erickson, Apache Junction, Arizona; a brother Robert (Pat) Nihill, Kensal, and two sisters Jean Nelson, Fargo, and Sandra Balvitsch, Carrington; six grandchildren, seven great-grandchildren, and numerous nieces and nephews.
She was preceded in death by her parents, her husband Dick, her daughters Linda Erickson and Elaine Schultz, her granddaughter Tanya Erickson, and her brothers George, John (Jack) and Tom Nihill.
Condolences are reviewed by staff.