Evans Funeral Home
"Compassionate Funeral Service"
Carrington and New Rockford, North Dakota
701.652.3003 or 701.947.2911
Secondary Number ~ 701.650.9937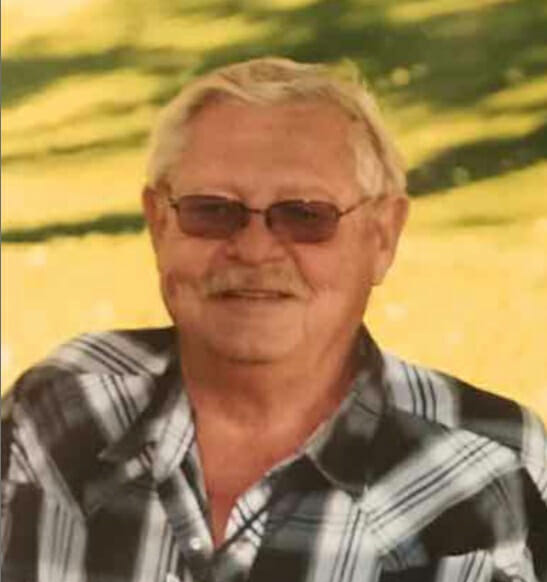 Donald L. Norton, 76, New Rockford, ND, passed away on Sunday, November 24, 2019, at Elim Care Center, Fargo, ND.
Donald Lee Norton was born on March 4, 1943, in New Rockford to D. Everett and Georgia Belle (Byrum) Norton.  In his early years, he went to country school then attended high school in New Rockford.  For a few years, he did road construction around the area.  On September 28, 1963, he married Sharon Jenson and to this marriage came three children.  Don worked briefly at a furniture store before he bought some land from his dad and began to farm.  After several years of farming, they moved into New Rockford, where he owned and operated his own shoe shop and also was a crop adjuster for 20 years before he retired.
Donald was an outdoorsman.  He loved to camp and fish; especially at Devils Lake where they had a camper for 18 years.  He also liked everything that had to do with hunting, from the actual hunt to the processing.  He would make his own jerky, sausage, and whatever else he wanted using the smokers that he made himself.  He could make or fix just about anything he wanted.  Every year he had a nice big garden where he would spend many hours tending to it.  His biggest joy though was spending time with his family and grandchildren.  He loved to tease and joke around and help out in any way he could. He was a member of the New Rockford Eagles Club and First Lutheran Church.
Donald is survived by his wife Sharon, of New Rockford; children, Deana (Rick) Norton Floyd, of Fargo, ND, Shannon (Margo) Norton, of Fargo, ND, and Darcie (Nate) Edwardes, of Farmingdale, NY; six grandchildren, Meghan Lies, Brenden Lies, Lauren Lies, Medora Norton, Lucas Norton, and Lila Edwardes.  Other survivors include his siblings, Paul (Joeann) Norton, of Granite Falls, WA, Bob (Alice) Norton, of Carrington, ND, Larry (Barb) Norton, of Edmonds, WA, Marlene Scott, of Maddock, ND, and Diana (Bill) Ziegler, of New Rockford; and a sister-in-law, Pat Norton, of Mundelein, Il.
Donald was preceded in death by his parents; Everett and Georgia; and two brothers, Bill and David Norton.
Visitation will be from 9:00AM-7:00PM, Friday, November 29, 2019, with a Prayer Service at 7:00PM, all in Evans Funeral Home, New Rockford, ND.
Funeral Service will be held  Saturday, November 30, 2019, at 11:00AM in First Lutheran Church, New Rockford, ND.
Burial will be held at a later date at the Prairie Home Cemetery, New Rockford, ND.
Condolences are reviewed by staff.