Evans Funeral Home
"Compassionate Funeral Service"
Carrington and New Rockford, North Dakota
701.652.3003 or 701.947.2911
Secondary Number ~ 701.650.9937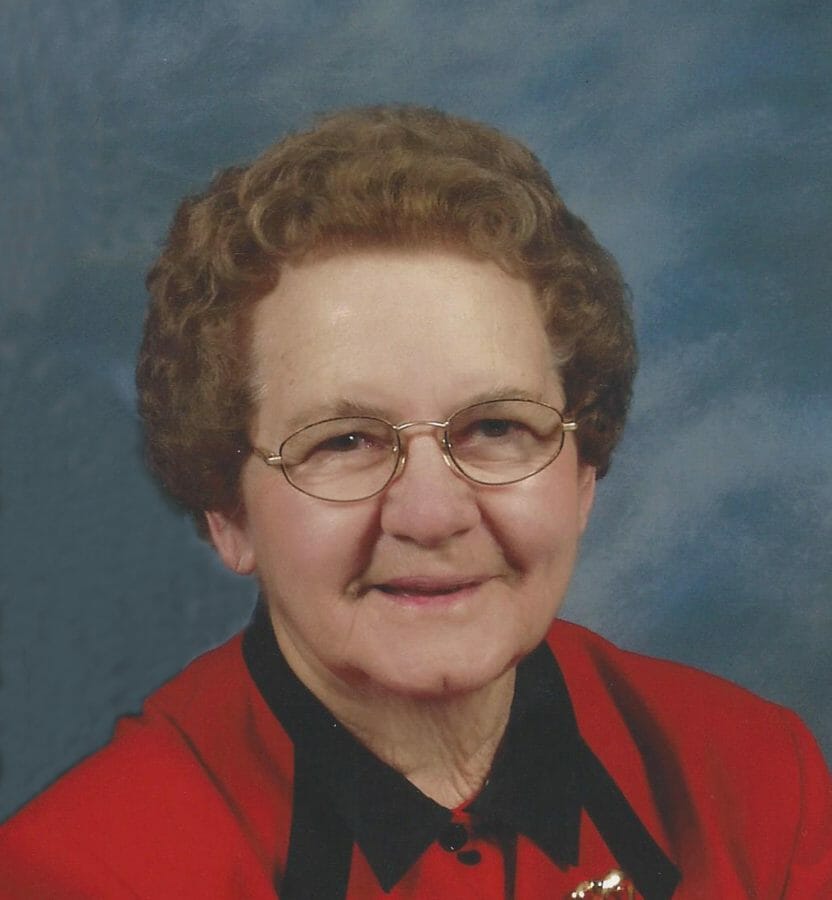 Dorothy O'Connor, age 94, passed away Monday, December 17, 2018 at the Lutheran Home of the Good Shepherd, New Rockford.
Dorothy Simon was born April 12, 1924 in New Rockford, North Dakota, the daughter of David W. and Josephine (Schwela) Simon. She went to New Rockford Public School and also to Crookston High School for two years.  While going to school in Crookston, she lived with her half-sister.  She returned to New Rockford and graduated from St. James Academy in 1942.  She worked at various jobs including teaching school for one year.  While teaching she stayed at the Artie Fingerson home.  She worked at the Co-op and Drug Store for 15 cents an hour.  She courted Francis O'Connor for three years before they were married on April 24, 1946.  They made their home in Munster Township, Eddy County where they farmed and raised their children.  Dorothy worked in the local bakery for several years, where she decorated cakes among her other duties. They retired in 1981 and moved into New Rockford.  She also cleaned the city library and with Fran's help, the Community Credit Union, for 12 years.
Dorothy volunteered at the New Rockford Senior Center for many years, cooking, serving, cleaning, and washing dishes each Tuesday and Friday.  She also represented Eddy County on the Board of Directors for Senior Meals and Services.  She was active in the Catholic Church, first at St. Joseph's of Bremen and then St. John's of New Rockford.
Dorothy is survived by her children, Richard (Sandy) O'Connor, New Rockford, Edward (Kathy) O'Connor, New Rockford, Carol (Gary) Lynde, Garden Valley, ID, Colleen (Joe) Bachmeier, Owensboro, KY, and Julie (Jeff) Klocke, Coleharbor, ND; 16 grandchildren, and 23 great-grandchildren.
She was preceded in death by her parents, husband Francis in 2016, brother David Simon, three half-brothers, Harvey, Homer, and Howard, and four half-sisters, Mabel, Blanche, Helen, and Frances.
Visitation will be from 9am-5pm Friday, December 21, 2018 in the Evans Funeral Home, New Rockford and from 6-7pm at St. John's Catholic Church, New Rockford, with a Rosary at 6:45PM, and a Prayer Service at 7:00PM in the church.
Funeral Service will be held Saturday, December 22, 2018, at 10:30AM in St. John's Catholic Church, New Rockford, ND.
Burial will be held at the St. John's Catholic Cemetery, New Rockford, ND.
Condolences are reviewed by staff.