Evans Funeral Home
"Compassionate Funeral Service"
Carrington and New Rockford, North Dakota
701.652.3003 or 701.947.2911
Secondary Number ~ 701.650.9937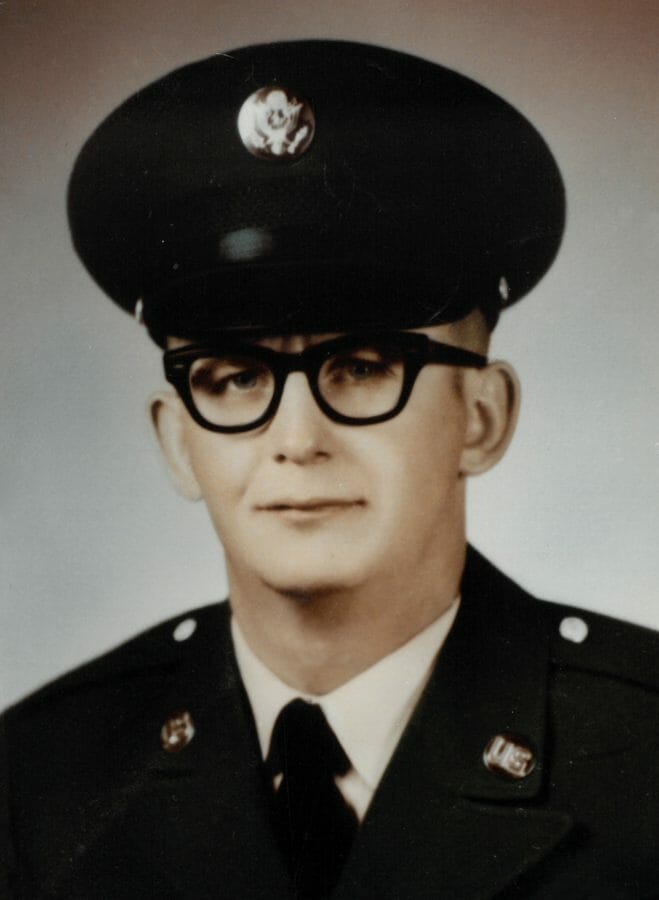 Orville Oster, age 74, of East Grand Forks, MN, formerly of Carrington, ND, died Wednesday, January 1, 2020 at his home surrounded by his family.
Orville Odel Oster, was born January 5, 1945, in Minot, ND, he was the son of Jacob and Lydia (Ammon) Oster. Orville attended school in Balfour and graduated from Balfour High School in 1965.
On November 10, 1965, Orville enlisted in the United States Army, serving in Vietnam and was honorable discharged on November 9, 1967. He returned home and worked on the family farm near Balfour. He then moved to Carrington to work at the G.T. A. Elevator, during this time he met the love of his life Sheila Edinger.
After three months of dating Orville and Sheila were united in marriage on July 19, 1969, in Trinity Lutheran Church in Carrington. They were blessed with three beautiful daughters, Rhonda, Tricia and Tamara. They raised their family in Carrington making it their home until 2017 when they moved to East Grand Forks to be closer to their family.
Orville was employed at G.T.A. Elevator in Carrington for fifteen years. He then worked in Minot on a road construction crew and then maintenance in the Boiler Plant. Orville then continued his employment for the next 20 plus years at Dakota Pasta Growers in Carrington and retired from there.
Orville spent countless hours working on his lawn, gardening and fishing… whenever he had the chance. Orville was a hardworking man all of his life, he never took anything for granted and never gave up. He put his nose down and kept on moving forward.
He is survived by his loving wife of 50 years Sheila Oster; three daughters Rhonda Oster, Marysville, WA, Tricia Ann Odel Cota, Breckenridge, MN, and Tamara (Troy) Craven, East Grand Forks, MN; four grandchildren, Brooklyn Odel Cota, Jakob, Hannah, Garrett Craven; a brother Eugene Oster, Drake, ND, a sister Eleanor Neuhalfen, Minot, ND, numerous nieces and nephews.
Orville is preceded in death by his parents, nine brothers Ernest, Clifford, Arlo, Elroy, Leroy, Marvin, Victor, Duane and Jerry, two sisters Delores Odell and Janice Krenz.
Visitation: will be Monday, 11:00AM-1:00PM  at Evans Funeral Home, Carrington.
Funeral Service: will be held Monday, January 6. 2020, at 1:00PM at Evans Funeral Home, Carrington, ND.
Burial: will be at the Carrington Cemetery.
Condolences are reviewed by staff.