Evans Funeral Home
"Compassionate Funeral Service"
Carrington and New Rockford, North Dakota
701.652.3003 or 701.947.2911
Secondary Number ~ 701.650.9937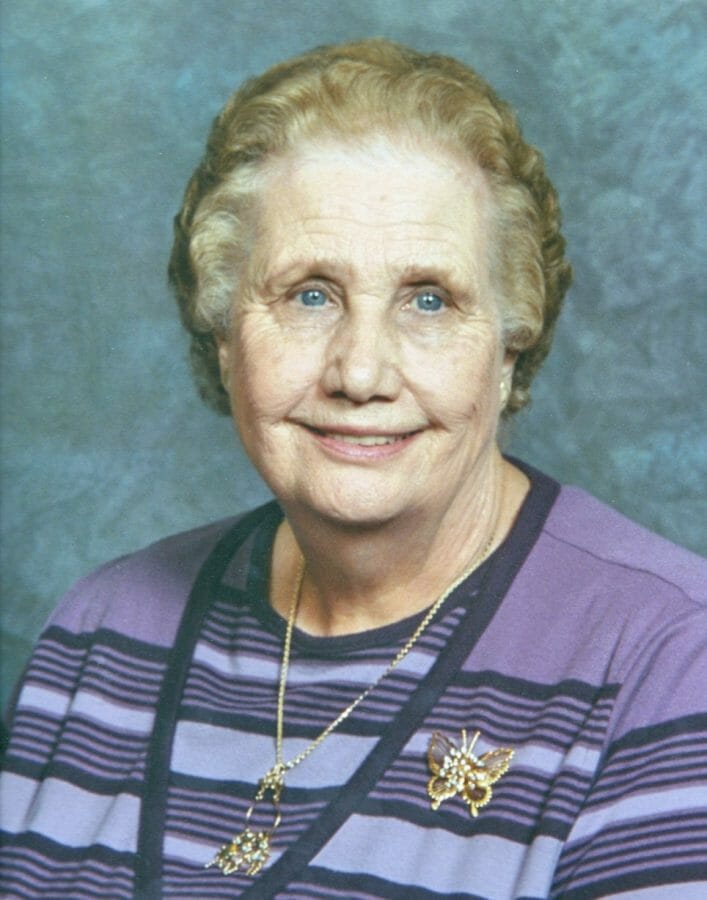 Evelyn Lucille Paluh was called home to our Lord on Tuesday, June 9, 2020, at Golden Acres Manor, Carrington, ND.
Evelyn Goddard was born June 11, 1924 to Paul and Rella Goddard in Dillard, OK.  She was raised in the area, along with her four brothers.
Evelyn graduated from Fox High School in 1941.  She married her husband, Walter Paluh in 1946 when Walter returned from active service.  They farmed in the Carrington area until 1948, when they moved to Chicago, IL and raised their family there.  Evelyn and Walter moved back to Carrington in 1978 to enjoy their retirement.
To all who knew her, Evelyn was a loving and caring individual, great cook and enjoyed giving out hugs.  During her retirement years, she was active in the community, loved to garden and going to church.  Passionate caregiver that she was.  Evelyn devoted her whole life to her family and continues to inspire and influence their lives.  Her kindness and love will last forever in our hearts.
She is survived by her brother, Jerry (Ce) Goddard; son, Russell (Carol) Paluh; daughters, Linda Sansone and Karla (Tony) Buckner; seven grandchildren, seventeen great grandchildren and eleven great-great grandchildren.
Evelyn is preceded in death by her parents, Paul & Rella Goddard; her husband, Walter Paluh and three brothers, Edward Goddard, Paul Jr. Goddard and William Goddard.
Visitation:  No Visitation 
Graveside Service will be Friday, June 12, 2020 at 1:00 PM at the Carrington Cemetery, Carrington, ND. 
Burial will be held at the Carrington Cemetery, Carrington, ND.
Condolences are reviewed by staff.