Evans Funeral Home
"Compassionate Funeral Service"
Carrington and New Rockford, North Dakota
701.652.3003 or 701.947.2911
Secondary Number ~ 701.650.9937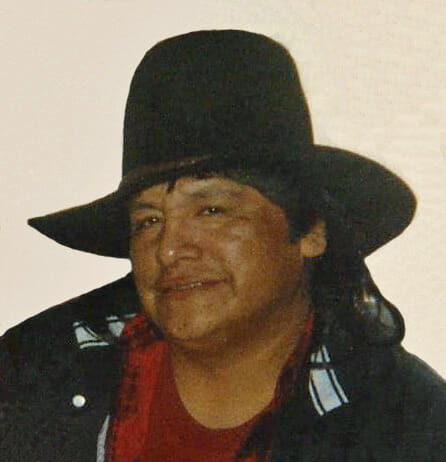 Ernest Virgil Redday (Chuckieman or Chuck), 69, of the Spirit Lake Nation, was born June 25, 1950 in Devils Lake, ND to Beverly Eagleman and Ernest O. Redday. Chuck was raised by his grandmother Christine Redday and attended school in Wahpeton Indian School, and Flandreau Indian School in South Dakota.
Chuckieman had a heart of gold. He was known for his humor, unconditional love and zest for life, his protective nature and singing. His extroverted personality enabled him to make friends in all his travels throughout his life.  He enjoyed pow wows and speaking his language with relatives. Chuckieman was the jack of all trades, tinkering in the yard and improving vehicles. 
Chuck began his journey into the Spirit World February 19, 2020, in Valley City, North Dakota. His family and friends will miss that contagious smile that seemed to light up a room.
Chuck is survived by his children; daughters: Ernileen, Shannon, Alicia, Winona and Shania; sons: Virgil Jr., Cameron, Pernell, Izlee, Edison, Isaac, Isaiah, Joshua and Shaw; 40 grandchildren and 3 great grandchildren; numerous nieces and nephew; his brothers: Myron, Tom Lee and Roger Feather; sisters: Elgie Eagleman, Janice Feather and Renita (Dallas) Delorme.
He is preceded in death by his wife Carrie Ellen (Jetty) Redday, his parents, grandparents Joshua and Christine (Merrick) Redday, Baby Girl Redday, numerous relatives and friends.
Wake will begin Saturday at 5:00PM followed by a Prayer Service at 7:00PM all at St. Michael Tec. Center, St. Michael, ND.
 Friends wishing to join the procession from New Rockford to St. Michael may gather on the St. Jerome's road, Fort Totten, prior to 4:15PM.
Funeral Service will be held Sunday, February 23, 2020, at 1:00PM at St. Michael Tec. Center, St. Michael, ND.
Burial will be at the St. Michael Cemetery in the spring.
Condolences are reviewed by staff.