Evans Funeral Home
"Compassionate Funeral Service"
Carrington and New Rockford, North Dakota
701.652.3003 or 701.947.2911
Secondary Number ~ 701.650.9937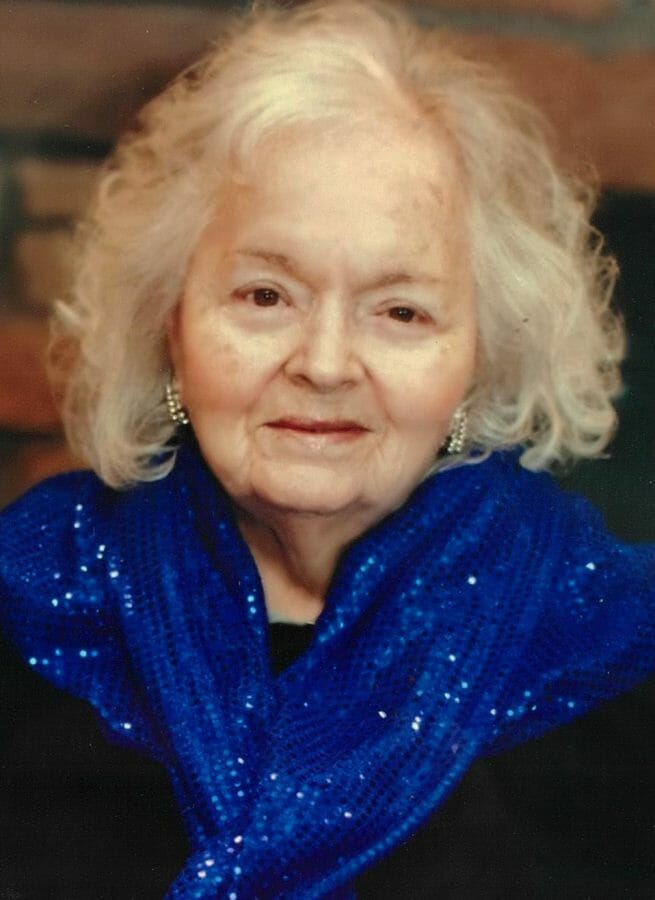 Janice Ridge, 85, passed peacefully in Jesus' loving arms, with her loving husband by her side, on Tuesday, January 25, 2022, at the Lutheran Home of the Good Shepherd, New Rockford, ND.
Janice Ann Porter was born August 8, 1936, along with her twin sister, Joan Marie in Louisville, KY, to Mary (Mattingly) and John Porter, the fourth born of ten children.  She grew up in Louisville, KY, where at sixteen she met Jimmy Ridge.  Jimmy asked her mother if he could marry her, so they went across the river and eloped.  When they told her mother they got married, she said, "I didn't mean now" (lol).  As of today, they have been married 68 years.  Of this union they had four children, Jim Jr., Brenda, Ellen "Mickey" and Joe.  Janice was a devoted Catholic, who passed a lot of traditional treasure to her children (thank you, mommy).  Janice and her family moved to Oakland, CA in 1960, where she raised her family.  After the children were grown, Janice and her husband moved to Roseville, CA in 1979, where he retired.  In 1995 they moved to New Rockford, ND, so Janice could be near her twin sister, Joan. 
Janice is survived by her husband James Ridge Sr.; daughters Brenda Ridge-Valdivia (Jerry Valdivia), Ellen "Mickey" Ridge (Ricky Simmons) all of New Rockford; 9 grandchildren: Echo Sewell (Daniel), New Rockford, Amber Palmer-Nelson (Jeff), Sabin, MN, Elizabeth Albrecht, Carrington, ND, Sara Scott, Citrus Heights, CA, Deseray Scott, Fargo, ND, Sarah Ridge, Sacramento, CA, Timothy Scott (Melondy), Fargo, ND, Jessica Romo (Francisco), Roseville, CA, Gill Hechler, Yuba, CA; 34 great-grandchildren and 7 great-great-grandchildren; brothers Stephen Porter, Longview, WA and Terry Porter, Hollywood, FL; sisters Geneva Goehl, Morriston, FL and Theresa Fikaris, Ocala, FL, along with many nieces and nephews, she loved dearly.
She was preceded in death by her parents, sons James Ridge Jr. and Joseph Ridge; great-grandson Dion Tillman; brothers Richard, Charles, James, John and Edward Porter; sisters Mary Jecker, Joan Brocker and Carolyn Baressi.
Her Visitation will be Friday, from 5:30PM-6:30PM followed by a Rosary Service at 6:30PM and Vigil Service at 7:00PM all at St. John's Catholic Church, New Rockford.
Her Mass of Christian Burial Service will be held Saturday, January 29, 2022, at 10:30AM at St. John's Catholic Church, New Rockford, ND.
Her Burial will be at the St. John's Catholic Cemetery, New Rockford.
Condolences are reviewed by staff.