Evans Funeral Home
"Compassionate Funeral Service"
Carrington and New Rockford, North Dakota
701.652.3003 or 701.947.2911
Secondary Number ~ 701.650.9937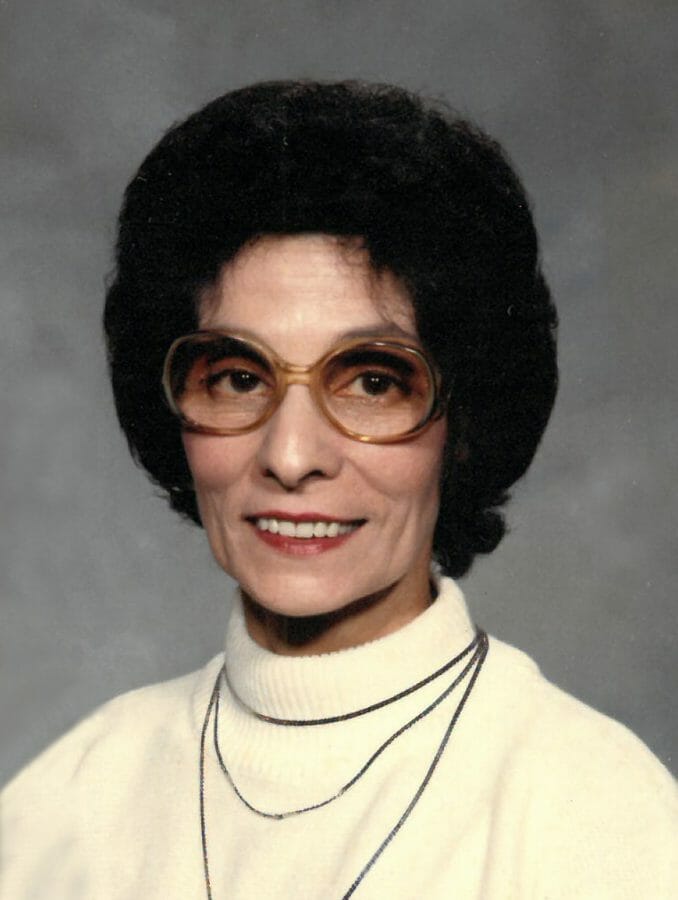 Jeannette "Jeanne" Rindy, age 83, of Jamestown, formally Carrington, passed away peacefully with family by her side on Sunday, October 10, 2021 at Sanford Hospital.
Jeanne was born on April 17, 1938 to Charles and Delalah Alley (Eli) in rural Glenfield, where she was born, raised and attended school. After graduating in 1956, she moved to Carrington.  She was always surrounded by family and friends.
Jeanne was united in marriage to Jack Rindy on November 7,1961 in Carrington. In 1969, Jack and Jeanne were blessed with their daughter Jackie, who was their pride and joy. They farmed, ran the Ace Café and The Little Store. Jeanne then worked for Gambles Hardware store, Jackie's Corner Grill, and at Cenex.  She moved to Jamestown in 2019 and worked at the Pantry Café from 2019 – 2020, until her retirement at the age of 82. She was a bright light and always had a smile on her face, and loved to joke around with her customers, whom she always thought of as family.
Jeanne is survived by her loving daughter Jackie Rindy (Pat Dunwoody) of Jamestown, her beloved grandchildren Jade Arneson and her children, Carter Nelson and Mylo Gilbertson, Jenna Arneson and her daughter Avery Schmidt; Jeanne's siblings Josephine (James) Prescott, Jamestown, Dorothy Vargas, Waterford, CT, Charlotte (Fred) Miller, Jamestown, Charles Alley, Chandler, AZ,  Irene Johnson, Indio, CA; brothers-in-law Joe Rindy and James (Deb) Rindy; sister-in-law Barbara (Gaylon) Hawkins; many nieces & nephews; great nieces & nephews and great – great nieces & nephews.
Jeanne was greeted in heaven by her husband Jack; parents Charles and Delalah Alley; in-law's Bob and Mary Rindy, brothers-in-law Bob Rindy, Ralph Rindy, Roger Rindy and nephew, Rock Rindy.
Her Visitation will be Friday, October 15, 2021 from 9:00AM-12:00PM at Evans Funeral Home and from 1:00PM – 2:00PM at Trinity Lutheran Church followed by a Funeral Service at 2:00PM at Trinity Lutheran Church, all in Carrington.
Her Burial will be at the Carrington Cemetery.
Condolences are reviewed by staff.