Evans Funeral Home
"Compassionate Funeral Service"
Carrington and New Rockford, North Dakota
701.652.3003 or 701.947.2911
Secondary Number ~ 701.650.9937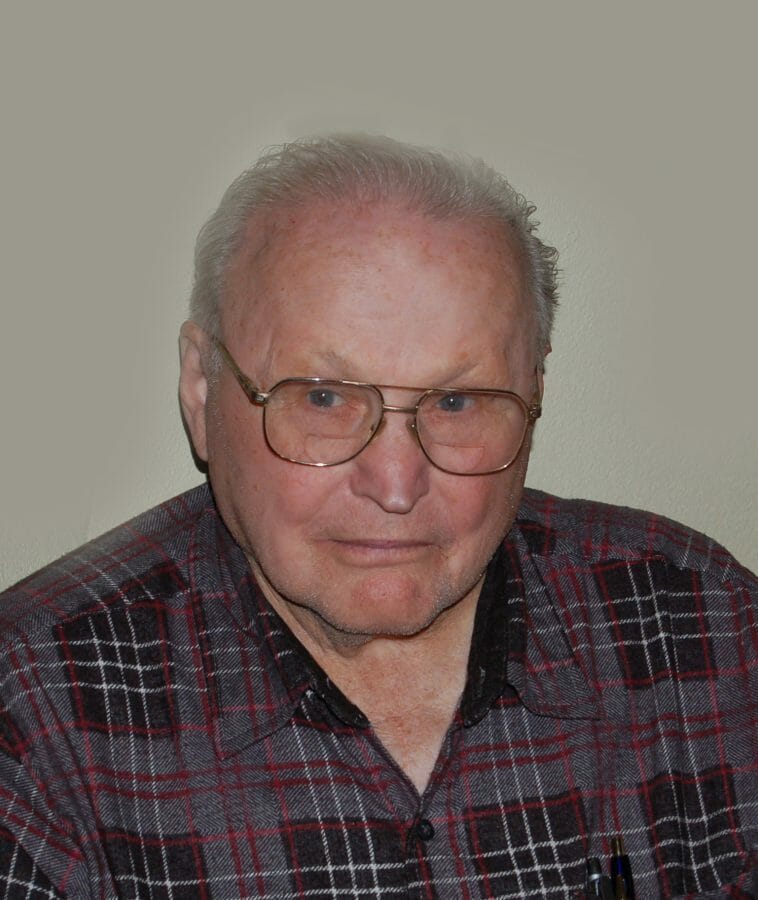 Celester Risovi, age 93, of West Fargo, ND, formerly of New Rockford, ND, died Thursday, May 14, 2020, at Lilac Homes Assisted Living Memory Care, Dilworth, MN.
Celester Henry Risovi was born November 14, 1926, in New Rockford, ND, to Marie and Amil Risovi.  He grew up in New Rockford and graduated from New Rockford Central High School in 1944.
Following graduation, he enlisted in the United States Air Force.  After his discharge from military service, Celester attended the North Dakota State School of Science where he studied refrigeration and electrical.  On June 30, 1949, Celester was united in marriage to Ellen Carlson at St John's Catholic Church in New Rockford.  He worked in a hardware store in New Rockford before beginning a 31-year career in the New Rockford Post Office as a part-time clerk and retiring as postmaster in 1981.  Over the years he also worked for G & R Grain as bookkeeper, as janitor at St. James School, in outdoor maintenance at the ASCS office, and finally in maintenance at the 4th Corporation.
Celester was a member of St. John's Catholic Church, New Rockford.  He was also a member of the Raymond B. Thorn #30 American Legion Post, the Eagles Club, and the Knights of Columbus.  He served on the New Rockford Fire Department for 35 years, including three years as fire chief, and Ambulance Service.  Celester was co-founder of what evolved into the Community Ambulance Service and was its first squad leader.  Celester was a Life Member of the North Dakota Firemen's Association.
He is survived by one son, Tim (Patty) Risovi of New Rockford; one daughter, Debra Meisch of West Fargo, ND; one daughter-in-law, Janice Risovi of New Rockford, ND; 8 grandchildren and 11 great-grandchildren.
Celester was preceded in death by his wife, Ellen; his parents; two sons, David and Lester; grandson, Davin Meisch; son-in-law, Conrad Meisch; two brothers, Ed and Vic; and one sister, Dorothy.
Visitation will be Monday, from 9:00AM – 5:00PM at Evans Funeral Home, New Rockford.
Mass of Christian Burial will be held Tuesday, May 19, 2020 at 11:00AM at St. John's Catholic Church, New Rockford.
Burial will be at the St. John's Catholic Cemetery, New Rockford.
Condolences are reviewed by staff.