Evans Funeral Home
"Compassionate Funeral Service"
Carrington and New Rockford, North Dakota
701.652.3003 or 701.947.2911
Secondary Number ~ 701.650.9937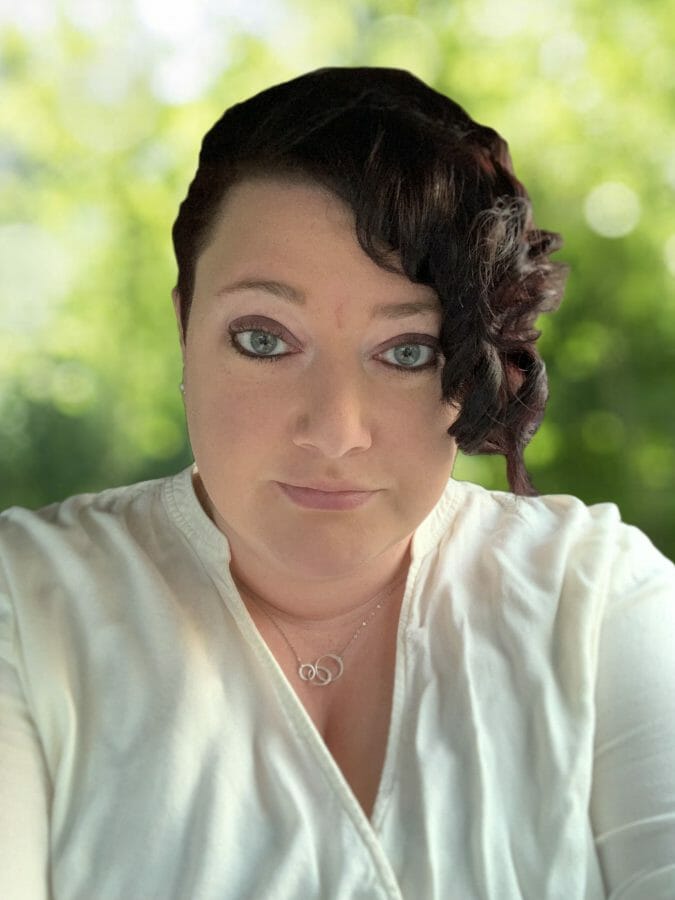 Amanda Jo (Schrader) Ronnie, age 32, of Kensal, ND, passed away peacefully on the morning of March 14, 2022.
Amanda Jo Schrader was born on February 5, 1990 in Jacksonville, FL. She was the second child of Jayne Wain and Jeffery Schrader. She acquired the nickname "Scooter" at a young age, because she would get on her bike and scooted around wherever she needed to go. Amanda lived in Florida until the age of 6 years and then moved to Virginia for a short time. She then moved to North Dakota and has been here ever since with her mother, stepfather, and sister. She was always a happy child and had a big heart; she would go out of her way to help anyone. She graduated from Jamestown High School and worked for the Anne Carlsen Center for 13 years and more recently Alpha Opportunities.
She enjoyed doing her hair and nails, shopping with her friends and family, and going on family trips to Michigan. She really loved to take naps; as a child and as an adult. She had a love for dancing and participated in Just For Kix during her elementary years. Her pride and joy were her two daughters; Jayme and Zoey. Amanda was very creative and always had fun arts and crafts for her daughters and nephew to complete.
Amanda is survived by her daughters, Jayme and Zoey; mother and stepfather, Jayne and Robert Wain; father, Jeffery Schrader; sister, Julia (Mike) Wentland with nephew Hunter; grandmother, Doris Wolsky; aunts and uncles, Rhonda Wolsky, Jeff (Nancy) Wolsky, Carolyn (Jim) Kastella, Chris Schrader, Penny Wain, and Gloria Wain; numerous cousins; and very special friends, Denise Jensen, Linda Wentland, Gina, Cody and Michelle.
She is preceded in death by her grandparents, Ernest and Joan Schrader; and Jerald and Marlene Wolsky; step-grandparents, Robert Sr. and Betty Wain; uncles, Jay Wolsky and Scott Wain; and aunts, Dawn Lyons, Jerilyn Wolsky, and Kriston Tucker.
Amanda's Visitation will be Thursday, March 24, 2022, from 3:00PM-4:00PM followed by a Funeral Service at 4:00PM at St. Paul Lutheran Church, Kensal, ND.
Her Burial will be at the Kensal Cemetery at a later date.
Condolences are reviewed by staff.