Evans Funeral Home
"Compassionate Funeral Service"
Carrington and New Rockford, North Dakota
701.652.3003 or 701.947.2911
Secondary Number ~ 701.650.9937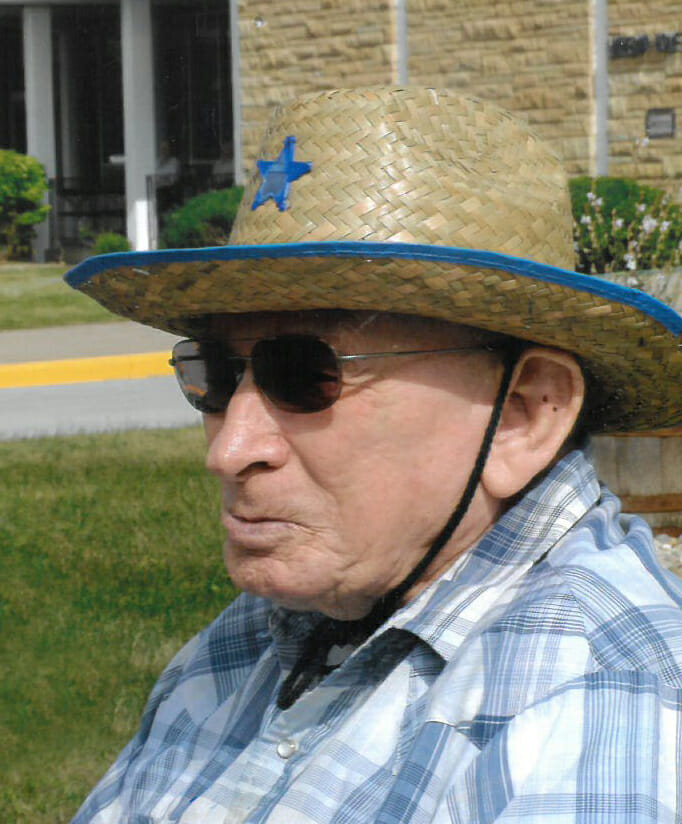 Emmett Tilman Scanson, age 94, of New Rockford, formerly of Grace City, ND, died Tuesday, November 26, 2019 at the Lutheran Home of the Good Shepherd.
Tilman Scanson was born at the family farm in rural Grace City on May 2, 1925, to Carl and Emma (Hatch) Scanson.  He was sixth of ten children. Growing up on the farm, Tilman helped with the daily chores, nurturing his love for the land and the animals that they raised. He attended school, graduating in 1944 from Grace City High School.
Upon his graduation, Tilman continued working on the family farm with his father, until the time of Carl's death in 1948. At the young age of twenty three, he took over the farm and continued farming until his health started to decline. Tilman always enjoyed working with new equipment that was continuously improving modern farming life. 
In January of 2012, Tilman became a resident at the Lutheran Home of the Good Shepherd in New Rockford, an adjustment he enjoyed.  Over time he developed many wonderful relationships and loved the staff and fellow residents as if they were family.
In his earlier years, Tilman spent time with his nieces and nephews, enjoying family outings. He was a quiet, gentle man known for having a kind heart and good attitude.  He had a relaxed, peaceful manner and enjoyed the simple life. His family thought of him as a one-of-a-kind uncle and a prankster, always enjoying a good joke.  He went out of his way for others and appreciated any small kindnesses done for him.
Tilman is survived by his brother John Scanson of New Rockford and a sister Winnifred Lord of Port
Ludlow WA; many nieces and nephews.
He was preceded in death by his parents, 4 brothers Odes, Kennard, Owen and Bill, and 3 sisters Ardyce, Geraldine and Oveda.
Services will be held in the Spring.
Condolences are reviewed by staff.