Evans Funeral Home
"Compassionate Funeral Service"
Carrington and New Rockford, North Dakota
701.652.3003 or 701.947.2911
Secondary Number ~ 701.650.9937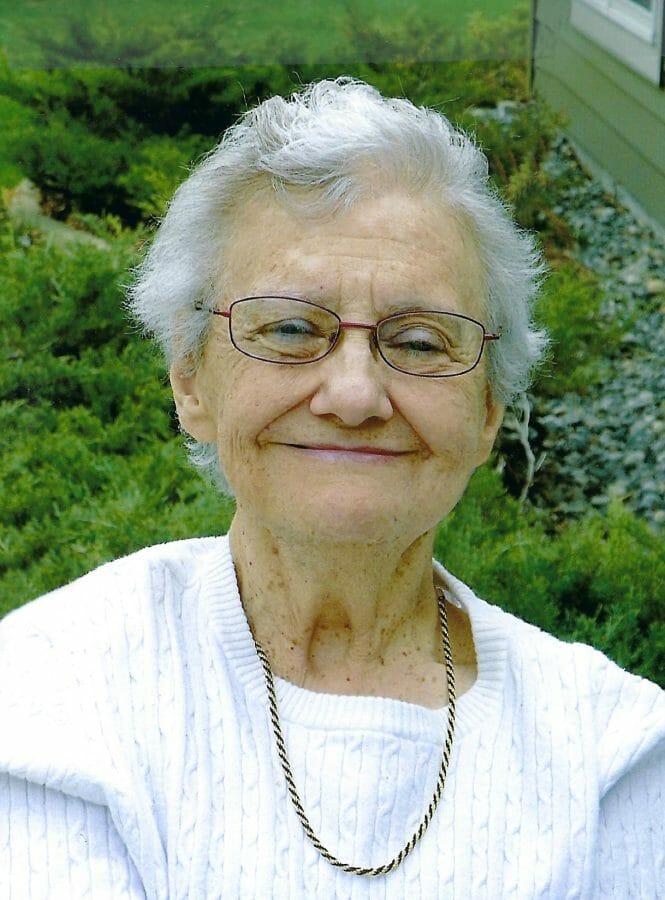 Eileen Schatz, 79, of Fargo ND, died Monday January 3, 2022, at home under the care of Fraser and Hospice of the Red River Valley.
Eileen Schatz was born October 26, 1942, in Minot, ND, the daughter of Chris and Barbara (Bachmeier).
Eileen grew up in New Rockford, ND, attending school at a country school and St. James Academy.   She lived in New Rockford with her parents until she moved to Carrington, ND, in 1991.  1n 1996, Eileen moved to Fargo where she received services from Fraser.  Eileen worked at DWAC and SMIDD for a number of years, while living in Fargo.    In retirement, Eileen enjoyed watching her shows, playing with her cat, and going out to eat.   The residents and staff at Fraser became extended family to Eileen.
Eileen is survived by her sister, Delores Reeck (Las Vegas, NV); niece, Becky; and many other extended family members.
Eileen is preceded in death by her parents; siblings, Bernadine Gedrose, Margaret Nasbusch, Edward Schatz, and Michael Schatz.
Eileen's family and guardian at Catholic Charities North Dakota would like to thank Fraser for all the care they provided for Eileen.
Visitation will be one hour prior to the service on Saturday, January 8, 2022 at St. John's Catholic Church, New Rockford, ND. 
Funeral Service will be held on Saturday, January 8, 2022, at 2:00PM at St. John's Catholic Church, New Rockford, ND.  
Burial will be at the St. John's Catholic Cemetery, New Rockford, ND. 
Condolences are reviewed by staff.