Evans Funeral Home
"Compassionate Funeral Service"
Carrington and New Rockford, North Dakota
701.652.3003 or 701.947.2911
Secondary Number ~ 701.650.9937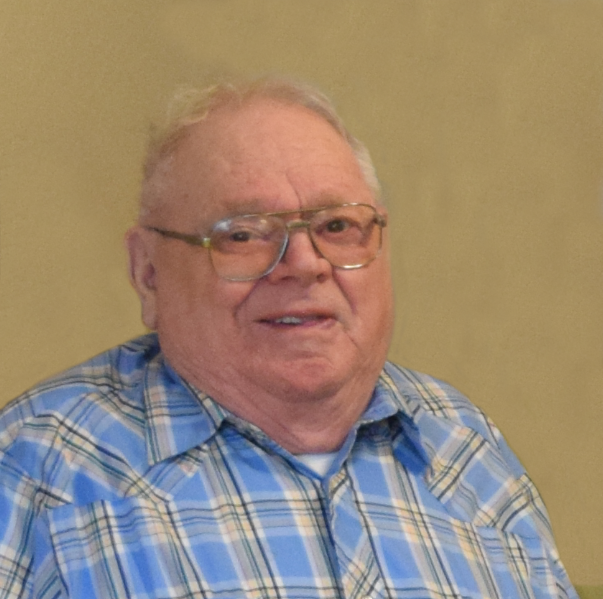 Leslie Scheen, age 88, of New Rockford, ND, formerly of Bordulac, ND, passed away, Thursday, October 25, 2018, at CHI, St. Alexius Hospital, Carrington surrounded by his family.
Leslie Leonard Scheen was born June 2, 1930, the son of Edward and Clara (Gilbertson) Scheen on the family farm in Rosehill Township, rural Bordulac. He was raised on the family farm and went to the Rosehill Township country school.
Les was united in marriage to Lilllian Pierce June 27, 1958, at Federated Church UCC/UMC in Carrington. In 1971 they moved from the farm into their home in Bordulac. They raised six children there, Sheila, David, Leslie, Wallace, James and Carlton.
Throughout the years Les worked for Dan Gross on the farm as well as Steve Reimers as a farm hand and mechanic for 26 years. He then went to work with Rosenau Equipment in Carrington as a mechanic until his retirement. Les was a man with many talents, he could play multiple instruments such as the violin, harmonica, banjo, accordion and his favorite the guitar.
In his down time Les enjoyed woodworking, he crafted many birdhouses along with matchstick churches. His joy of building birdhouses was fulfilled by watching the birds that would come into his backyard and gardens. He planted beautiful Rose gardens that were enjoyed by all, birds and family. Les appreciated the time that he spent with each of his children and grandchildren. They were his pride and joy throughout his life.
He is survived by five children, Shelia (Dick) Gutman, Leslie Scheen, Wallace (Andre ) Scheen, James (Jolette) Scheen, Carlton (Rebbeca) Scheen; one daughter-in-law Barbara Scheen; sister Deloris Nardi; brother-in-laws David (Phyllis) Pierce, Gerald (Kathleen) Pierce and Sharon Westby; many grandchildren, great-grandchildren, and great-great grandchildren.
Leslie was preceded in death by his wife of 39 years Lillian, son David Scheen, grandson Joshua Scheen, granddaughter Samantha Scheen six brothers Laverne, Raymond, Edward, Herbert, Robert and Leo.
Visitation: Wednesday 9:00AM to 7:00PM with a Prayer Service at 7:00PM all in Evans Funeral Home, Carrington.
Funeral Service: Thursday, November 1, 2018, at 2:00PM at  Federated Church UCC/UMC, Carrington, ND.
Burial: Kensal Cemetery
Condolences are reviewed by staff.