Evans Funeral Home
"Compassionate Funeral Service"
Carrington and New Rockford, North Dakota
701.652.3003 or 701.947.2911
Secondary Number ~ 701.650.9937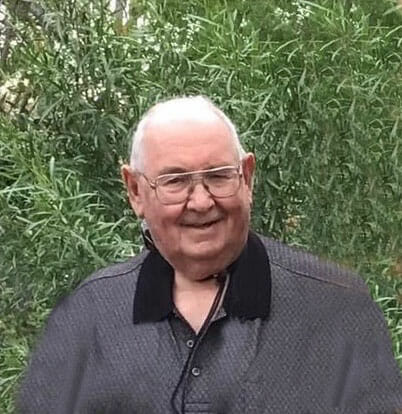 Douglas Schmid of Carrington, ND, age 81, passed away on Wednesday, July 22, 2020, in Vergas, MN.
Douglas William Schmid was born on July 17, 1939, to Zeller and Norma (Saastad) Schmid in Carrington, ND.  He graduated from Carrington High School in 1957.  Douglas then attended NDSCS and NDSU.  He married Myrtle Heinle on December 22, 1968, in Medina, ND.  They lived near Barlow, ND and they had three children, Chris, Nathan and Tim.  Douglas worked as a farmer most of his life.
He was a collector of many things and liked fractal wood burning later in life.  Doug was a member of Bethel Chapel, Carrington Bowling League and on the Board of Birtsel Township.  He was also a member of Beginning Experience after losing his wife and there he met many good friends that he is still good friends with.
Doulas is survived by his loving companion, Nancy Dashner; three sons, Chris (Wendy) Schmid, Carrington, Nathan Schmid, West Fargo and Tim Schmid, New Rockford; two brothers, Roger (Jan) Schmid, Bismarck and Neal (Pam) Schmid, Sioux Falls, SD; one sister, Ginger (Forest) Wilkerson, Sheridan, WY; six grandchildren, Erica (A.J.) Lunden, Ashly Harrington, Molly Harrington, Courtney (Chris) Bittmann, Tanner Schmid and Abby Schmid; great grandchild, Sullivan Lunden.
He is preceded in death by his wife, parents and great grandchild, Avalynn Rae Lunden.
In lieu of flowers, please send memorials to the Roger Maris Cancer Center in Fargo, ND.
Visitation will be one hour prior to the funeral service.
Funeral Service will be held Monday, July 27, 2020, at 2:00PM at Bethel Assembly of God, Carrington, ND.
Burial will be at the Carrington Cemetery.
Condolences are reviewed by staff.