Evans Funeral Home
"Compassionate Funeral Service"
Carrington and New Rockford, North Dakota
701.652.3003 or 701.947.2911
Secondary Number ~ 701.650.9937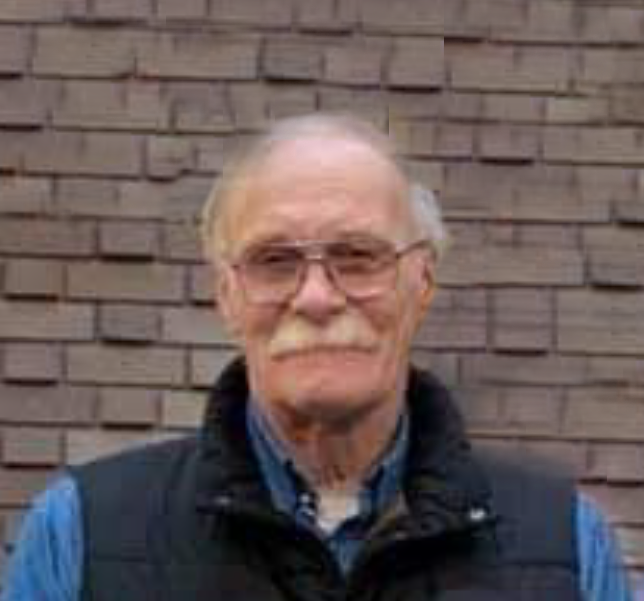 Lynn Schroeder, age 72, passed away Friday, August 23, 2019, at Golden Acres Manor, Carrington, ND.
Lynn Randall Schroeder was born in Carrington on June 18, 1947, the son of Harold W. and Nora E. (Menz) Schroeder. He attended school in Bordulac and later Carrington, where he graduated in 1965.
He began farming and ranching after high school and continued to help his son and grandson operate thru the spring of 2019. On September 19, 1971, he married Rebecca Sue Wobbema at Grace Lutheran Church in Carrington. In the fall of 1974, they purchased a farm east of Carrington where they lived and raised their family. Lynn entered Golden Acres Manor in mid July 2019.
Lynn's other passion and hobby in life was Ham Radio, beginning in his teens. He talked to numerous people around the country and world. Even talking to an operator on the space shuttle in the 80s for his sons' class in elementary school. His first call sign was WAØCH, until he studied and earned a higher-class rating, earning him the sign KRØW. This allowed him to teach and test other Hams to earn their licenses. He also began Schroeder Communications, selling and servicing 2-way radios out of his home in the 80's and 90's and later repairing TVs and other older electronic equipment. In 1983, he also began engineering for KDAK radio, repairing and maintaining the stations transmitter and other broadcasting equipment until early 2019. This led him to becoming an on-air DJ when needed and a sports board operator.
Lynn was extremely active in the community. He served on numerous agricultural boards and committees over the years. He was on the Bucephalia township board for close to 45 years serving as Clerk. He was a 4-H leader, Foster County Fair board member and President for over 20 years. He was an Elder, board member, bible study leader and lifelong member at Grace Lutheran Church in Carrington. Along with Becky they were founding members in Carrington's Community Thanksgiving Dinner and also coordinated with the Great Plains food truck to deliver food to those in need in the Carrington area. He was a great witness in his faith through Ham radio, broadcast radio, community service, board service, and church service. His love of God, family and the land has been passed through to his family, who continue to operate the farm and ranch as the 4th and 5th generation and was able to witness the birth of the 6th generation, his great-grandson Calvin.
Lynn will be remembered and greatly missed by his son, Kyle (Jacqueline) Schroeder and daughter Wendy Schroeder, all of Carrington; grandsons Brett Schroeder of Fessenden, Cordell (Katelyn) Schroeder, Bradee Schroeder, and great-grandson Calvin all of Carrington; one brother, Roger (Linda) Schroeder, Carrington; four sisters, Peg (Alan) Kleingartner, Gackle, Barb (Steve) Looysen, Jamestown, Betty (Dennis) Montgomery, Carrington, Nancy (Terry) Smith, Larimore; numerous brothers and sisters-in-law; along with many nieces and nephews.
He was preceded in death by his parents; his wife, Rebecca Schroeder; one brother-in-law; and two sisters-in-law.
Visitation will be Wednesday, 9-5:00PM at Evans Funeral Home, Carrington and will continue from 6:00-7:00PM followed by a Prayer Service at 7:00PM at Grace Lutheran Church, Carrington.
Funeral Service will be held Thursday, August 29, 2019 at 10:30AM at Grace Lutheran Church, Carrington.
Burial will take place at the Carrington Cemetery.
Condolences are reviewed by staff.