Evans Funeral Home
"Compassionate Funeral Service"
Carrington and New Rockford, North Dakota
701.652.3003 or 701.947.2911
Secondary Number ~ 701.650.9937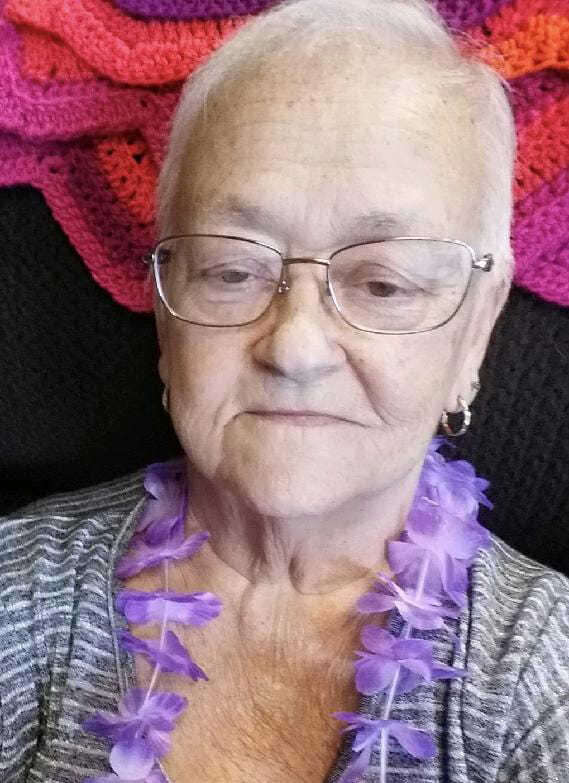 Ava Glancy Scurry was born September 27, 1946 in Rocky Mount, NC.  She was called home on June 18, 2021 at the age of 74 at the Lutheran Home of the Good Shepherd, New Rockford, ND.  She was a loving mother, grandmother, sister and friend.
Ava enjoyed having coffee at the Westby's and visiting them when she could.  She also enjoyed crafts and music and playing cards.  She loved her Bible study and put all her trust in the Lord.  Ave enjoyed staying at the Lutheran Home of the Good Shepherd in New Rockford, ND, until COVID set in and kept her from seeing her loved ones as often as she would have liked.  The home treated her like family and some even brought their little ones to see her, which always brightened her day.
She was preceded in death by her parents Martha and Clarence Glancy and her little sister Ginny Glancy. 
She is survived by her children Ginny Pospisil (Melissa) of Morehead City, NC and Dottie Doak (Doug) of Carrington, ND and her grandson Lee Pospisil of Portland, OR.  She is also survived by her brother Bobby Glancy (Nancy) of Rocky Mount, NC, special friend Tony Rademacher, nieces, grandnieces and grandnephews.
In lieu of flowers, donations may be made to any animal rescue.
Visitation will be held Monday, June 21, 2021 from 9:00AM – 10:00AM followed by a Funeral Service at 10:00AM all at Evans Funeral Home, Carrington, ND.
Condolences are reviewed by staff.