Evans Funeral Home
"Compassionate Funeral Service"
Carrington and New Rockford, North Dakota
701.652.3003 or 701.947.2911
Secondary Number ~ 701.650.9937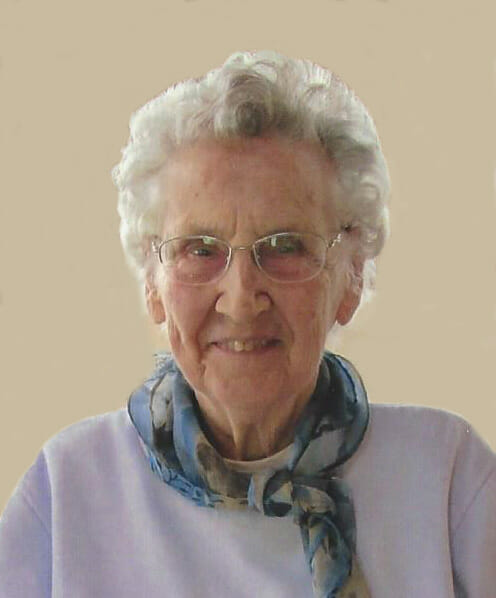 Bernice Seibold, age 94, passed away on Friday, October 30, 2020, at the Lutheran Home of the Good Shepherd, New Rockford, ND.
Bernice Selma Seibold was born April 3, 1926, the daughter to Otto and Martha (Helm) Seibold.  She attended rural school through 8th grade and high school in Cathay, ND.  As a young girl she came to the great knowledge of God's love, accepting his son, Jesus Christ as Savior and Redeemer.  She was baptized and joined the Baptist Church in Cathay, serving in many capacities of the church.  Bernice loved gardening flowers and at one time was a member of the original Garden Club of New Rockford and was a junior judge of the North Dakota Garden Club.  Many times, she entered her flowers at the Wells County Fair.  She also enjoyed china painting and participating in many Bible studies. Bernice was the care taker of her parents in rural Cathay.  She worked at the Shroyer's Green House at New Rockford and also as a CNA at the Lutheran Home of the Good Shepherd for over 20 years.
She is survived by her nephew, Jerry (Maxine) Seibold, New Rockford and niece, Carolyn Seibold, Jennings, OK.  She loved her niece and nephews and their spouses and her great nieces and great nephews.
Bernice is preceded in death by her parents, Otto and Martha Seibold, sister, Eleanor (John) Seibold, brother, Melvin (Viola) Seibold, and nephew, Earl Seibold.
Visitation will be Tuesday, November 3, 2020, from 9:00AM – 5:00PM at Evans Funeral Home, New Rockford.
Funeral Service will be held Wednesday, November 4, 2020 at 2:00PM at Evans Funeral Home, New Rockford.
Burial will be at Lakeview Cemetery, Cathay, ND.
Condolences are reviewed by staff.