Evans Funeral Home
"Compassionate Funeral Service"
Carrington and New Rockford, North Dakota
701.652.3003 or 701.947.2911
Secondary Number ~ 701.650.9937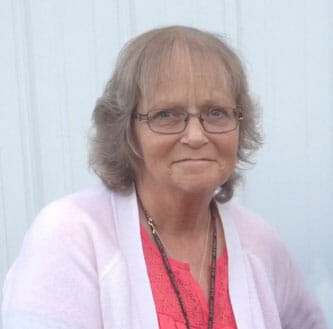 Susan "Susie" Semmens, age 61, of Carrington, ND, died at her home peacefully with her family at her side on September 9, 2020, after a courageous 5½ year battle with cancer.
Susan Kay Mertens was born August 4, 1959, in Devils Lake, ND, to Cecil and Rosemary (Hamilton) Mertens. Susie attended school in Devils Lake, graduating from Central High School in Devils Lake.
Susie met and fell in love with Donald Daugherty, they were united in marriage on December 1, 1979 in Oberon, ND. Susie opened her heart to Donald's two daughters: Jodelle and Camie. Donald and Susie were blessed with four more daughters, Mindy, Nicole, Amber and Karri. In 1990, Susan and Donald established United Seed & Supply on their farm in Carrington. Donald died March 27, 1996, at the age of 46 from cancer.
After Donald's passing Susie continued their seed company, United Seed & Supply. Susie owned and operated the company until she was diagnosed with cancer. She worked hard to provide a life for her and her girls. Her life was not easy, with ups and downs as time healed her.
Susan was blessed to have found love again and was united in marriage on May 8, 1999, to Roger Semmens. They resided on Susie's current farm in rural Carrington. Roger died February 13, 2020.
Susie had a passion for animals. She loved her horses, they gave her joy throughout her life. She and the girls had a common bond when it came to riding and spending time outdoors. The farm was a place for everyone to come together and enjoy each other. 
She was a member of the Circle Trail Riders, an active Raiders 4-H Leader for 30 plus years. She was active in orchestrating hay rides at the farm. When Susie was not outside with the animals she could be found inside baking and spending time in the kitchen. Susie loved her family, her children brought joy to her life and her grandchildren filled her heart with love. Of all the things in her life, Susie's family was the center of it all. There is a special place in Susie's heart that belongs to Mindy, her never ending care, devotion and enduring love for Mindy will not be forgotten. 
Susan is survived by daughters, Mindy Daugherty, Carrington, Nicole (Russ) Shahin, Williston, Amber (Dusty) Horejsi, Pingree, and Karri Daugherty, Carrington; four step-daughters, Jodelle (Paul) Gefroh, Cleveland, ND, Camie (Steve) Schwan, Sammamish, WA, Ginger (Mike) Westfall, Columbus, NE, and Robin (Jeff) Carter, Blaine, MN; seventeen Grandchildren, Shawn, Samantha, Andrea, Ethan, Maggie, Keith, Tommy, Kayson, Sawyer, Shelby, Bradyn, Grayson, Cody, Isaiah, Colton, Cash and Cain; ten great-grandchildren; two brothers, Bill Mertens, Devils Lake, Mike Mertens Devils Lake; four sisters, Ceya (Don) Holler, Devils Lake, Kathy (Ron) Holler, Grand Forks, Mary (Leland) Koenig, New Rockford and Pattie (Alan) Wilcox, Highlands Ranch, CO.
She is preceded in death by her parents; both spouses Donald Daugherty and Roger Semmens.
Visitation will be Friday, 9:00AM-7:00PM, family will be present from 5:00 – 6:45PM with a Rosary Service at 6:45PM followed by a Prayer Service at 7:00PM all at Evans Funeral Home, New Rockford.
Mass of Christian Burial will be held Saturday, September 12, 2020 at 1:30PM at St. John's Catholic Church, New Rockford, ND.
Burial will be at the Carrington Cemetery.
Condolences are reviewed by staff.