Evans Funeral Home
"Compassionate Funeral Service"
Carrington and New Rockford, North Dakota
701.652.3003 or 701.947.2911
Secondary Number ~ 701.650.9937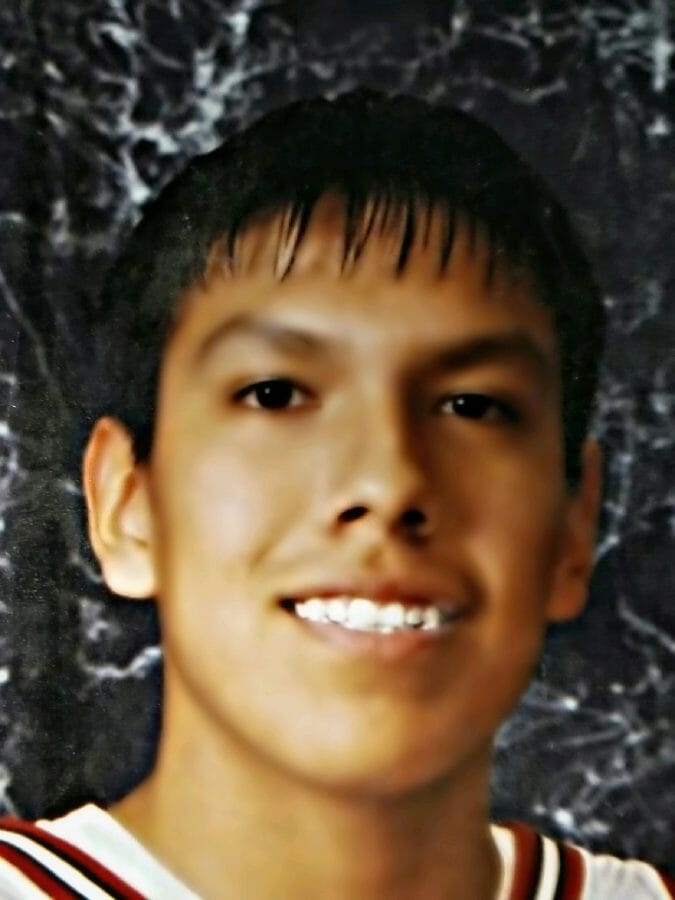 Andrew Shaw Sr., of Crow Hill, ND, a Spirit Lake Tribal member formerly of Fargo, ND began his journey peacefully on Thursday September 17, 2020 at his home in Crow Hill. Andrew was born May 13, 1989 to his loving parents Whalen Bud Shaw, Sr. and Renita (Littlewind) Shaw.
Andrew was baptized in the St. Thomas Episcopal Church. He attended all his education years in the Devils Lake Schools. He moved to Fargo and began the next chapter in his life, living in Fargo up until two months ago when he moved home due to his health. Andrew enjoyed working in the food service industry for many years and caring for his loving family. Andrew with the mother of his children, Margaret Lame Bull, loved dearly their beautiful son, Andrew Jr. and daughter, Memphis Shaw. He helped raise and loved also his step children, Victoria and Kaleb Pindegayosh. Andrew's most important dedication was to give all his after work time, attention and constant encouragement to his children for their school work, after school activities and all of their life's interests, while making sure they learned the enjoyment and pleasures of just having fun in life. He took such delight in living his life with happiness and joy, he would do anything and everything to share a laugh and humor with his family. He enjoyed surfing the internet for funny videos on YouTube and Facebook. Some most memorable times he will be leaving for his son, is driving around and being quizzed about all his knowledge of cars, there wasn't a car he didn't know about. Andrew's personal time passions were sharing the same interests that were gifted to his father and his brothers; the talent of art in many different kinds of art mediums, drawing, calligraphy, car tinting and detailing, lettering, stereo system workings, and the appreciation of cars and more cars.
Andrew leaves here at his earthly home his parents Whalen Sr. and Renita; paternal grandfather Andrew Whalen Shaw Sr.; his son Andrew Jr., daughter Memphis and their mother Margaret; his step children Victoria and Kaleb; brothers Denver Littlewind, Gandi (Erica) Shaw and Bryer Shaw; adopted brothers Reese Ironshield, Allen Alberts, Tom Solwey and sister Meada (Scott) Jetty; special nieces Shanese Jetty and Tobia Shaw; aunts Marsha Littlewind, Corrie Shaw, Bonnie Jerome, Lori (Luis) Narvette, Ronna Neidlinger. Uncles Clifford and Sylvester Littlewind; great grandmother Hermania McKay; grandmothers Ardis Shaw, Onna Littleghost, Bernice Cavanaugh-John, Ramona Cannon, Pauline Graywater, Inez Elaine Robertson, Helena Littleghost and Elizabeth Littleghost and grandfathers Vincent Shaw and Leroy Littleghost.
He is preceded in death by and welcoming him to his eternal rest are his brothers Tobias "Bio" Shaw and Whalen Jr.; great grandmothers Suzie Black Fox Cavanaugh and Lillian J. Shaw; grandmothers Angeline (Littleghost) Shaw, Patricia Shaw, Arlene Gomez and Lavern Peltier; great grandparents William Shaw Jr., Joseph "Grampsie" and Martha (High Elk) Littlewind; grandparents Pius and Mary (Waanatan) Littlewind; grandfather William Littleghost; uncles Alfred and Eugene "Buckshot" Littlewind; aunts Carol (Littlewind) Olson and Martha (Littlewind) Robertson and Marla (Littlewind) Kirk; grandmother Ernestine Herman; cousin Fabian Littlewind and many cousins, relatives and friends he was very close to.
Visitation will be Monday, September 21, 2020 at 5:00PM followed by a Prayer Service at 7:00PM all at Seven Dolors Catholic Church, Fort Totten, ND.
Procession to Seven Dolors will meet at 4:30PM at St. Jerome's Road off of Highway 57.
Mass of Christian Burial will be held Tuesday, September 22, 2020 at 10:00AM at Seven Dolors Catholic Church, Fort Totten, ND.
Burial will be at the St. Thomas Episcopal Cemetery, rural Fort Totten, ND.
Condolences are reviewed by staff.