Evans Funeral Home
"Compassionate Funeral Service"
Carrington and New Rockford, North Dakota
701.652.3003 or 701.947.2911
Secondary Number ~ 701.650.9937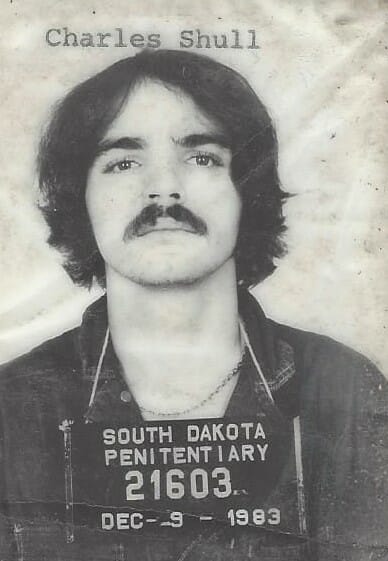 Charles Martin Shull, 56, of New Rockford, ND, passed away peacefully in his home after a long battle with cancer.
Chucky was born in Phillip, South Dakota on August 2, 1964 and baptized in Hot Springs, SD.  He attended school in Hot Springs and Boxelder, SD and later dominated his GED.  After his time in the Navy, he worked at Warren Chemical in Rapid City for many years with his cousin.
One of Chucky's favorite things to do was jam out to tunes and seeing live music, one of which is when he got to see Doug Kershaw.  He also loved drag racing, NASCAR, following his Washington Redskins and spending time with friends and family.
Charles is survived by his brother, Kern Shull of New Rockford, sister-in-law, Sheri Rae Shull, and her children, Travis Dethlefs, Amanda Dawn Dethlefs, and Shane Lee Shull, sister-in-law, Dawn Russell and her children, Chase Shull and Alicicia DeMars, brother-in-law, Gene Hanson and his children Justin Hanson and Virginia Jonas, and brother-in-law, Bob Muller and his children, Elizabeth Muller and Misty Dawn Muller.
Charles was preceded in death by his parents, Chuck M. Shull and Evelyn C. Eisenbraun, brother Ken Shull, sisters Kathy Muller and Connie Johansen, and his favorite dog Soup Bone, and the Macho Man Randy Savage.
Get Together of friends and family at 3:00 PM, September 5th at Dan Ludwig's farm.
Condolences are reviewed by staff.