Evans Funeral Home
"Compassionate Funeral Service"
Carrington and New Rockford, North Dakota
701.652.3003 or 701.947.2911
Secondary Number ~ 701.650.9937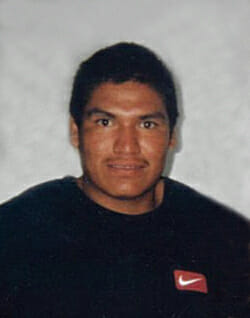 Kenneth V. Spottedbird, age 43, of Fort Totten, ND, passed away on September 2, 2021 at CHI St. Alexius, Devils Lake, ND.
Kenneth Verle Spottedbird was born on June 18, 1978 to the late Kenneth Spottedbird Sr. and Joyce Peltier in Devils Lake, ND.  He was raised in Fort Totten and Brockton, Montana.  He attended schools in Brockton, MT and Four Winds School.  He also attended Quentin Job Corps in Minot, ND.
Kenneth is survived by his siblings Vernon Spottedbird Sr. and Tara Spottedbird, 3 grandkids Kyen Spottedbird, Colette Spottedbird and Tehkeome Spottedbird, aunts Tammy Allery and Delphine Longie, grandpa Josie Lawrence, Godson Vernon Spottedbird Jr. and many nieces and nephews.
He is preceded in death by his dad Kenneth Spottedbird Sr. and mom Joyce Peltier, step-father Fredrick Peltier, twin brother Kevin Spottedbird, brothers Franklin Spottedbird and Kenneth Spottedbird Jr., sisters Kenda Spottedbird, Janel Spottedbird and Karlene Spottedbird and many grandmas, grandpas and aunties, and cousins in both states.
Kenneth's Wake will be Thursday, September 9, 2021 at 5:00PM followed by a Rosary Service at 7:00PM all at Fort Totten Rec Center, Fort Totten, ND.
Friends wishing to join the procession from New Rockford to Ft. Totten may gather on the St. Jerome's road, Fort Totten, prior to 4:30PM.
Funeral Service will be held Friday, September 10, 2021 at 10:00AM at Fort Totten Rec Center, Fort Totten, ND.
Burial will be at the St. Jerome's Catholic Cemetery, Fort Totten, ND.
Condolences are reviewed by staff.