Evans Funeral Home
"Compassionate Funeral Service"
Carrington and New Rockford, North Dakota
701.652.3003 or 701.947.2911
Secondary Number ~ 701.650.9937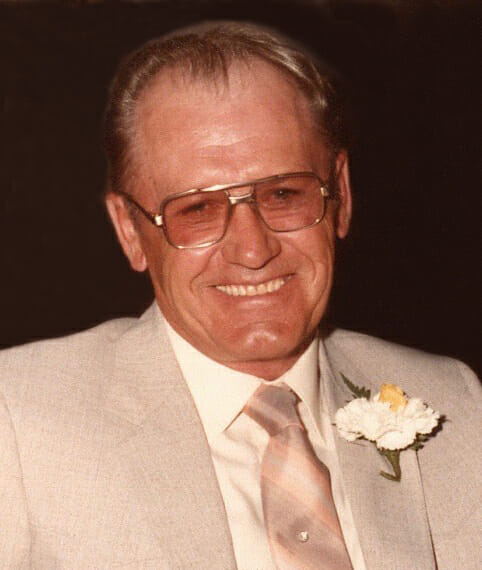 Willis William Suckut, 96, of Carrington, North Dakota, passed away on November 26, 2020 at Golden Acres Manor in Carrington.
Willis was born on August 2, 1924 in rural Bowdon, ND, to Asaph and Lydia Suckut.  The family farmed in the Heaton, ND, area.
On March 22, 1946, Willis married Anna Mae Nelson.  They started farming in the New Home area by Sykeston in 1951.  They enjoyed playing cards and square dancing while raising their 4 children.  In 1968, they moved to Carrington while continuing to farm.  Once he retired in 1986, he continued to help his son, Terry on the farm.
Willis played bingo 2-3 times a week and loved to play Pinochle, Farkle and Golf.  He never wanted to miss seeing his friends at the Senior Citizen Center or playing the game of the day.  Even during his last couple years at Golden Acres, he wanted to sit out in the entry so he could see and talk to people that came in.
Willis is survived by his four children, Gary (Marilyn), Summerset, SD; Terry, Sykeston, ND; Lonnie (Connie), Grand Forks, ND; and Heidi (Steve) Carr, Wheaton, IL. Grandchildren, Todd (Jennifer) Suckut, Tanya (Paul) Cain, Jason (Angie) Suckut, Kristin (Tom) Speldrich, Justin Suckut, Alex and Sami Carr. Great-grandchildren Ashleigh (Matt) Steiner, Wade Cain, Trent Suckut, Josie Suckut, Dalton Speldrich, Zachary and Rachel Suckut. Brother, Leland Suckut, Carrington.
He is preceded in death by Anna Mae Suckut, his parents, siblings Evelyn Olofson, Edward "John" Suckut, Vernon Suckut, and Alveretta Grant and friend, Agnes Nokleby.
A Private Funeral Service will be held Tuesday, December 1, 2020, at Evans Funeral Home, Carrington, ND.
His Burial will be at Sunset Memorial Gardens, Jamestown, ND.
Condolences are reviewed by staff.