Evans Funeral Home
"Compassionate Funeral Service"
Carrington and New Rockford, North Dakota
701.652.3003 or 701.947.2911
Secondary Number ~ 701.650.9937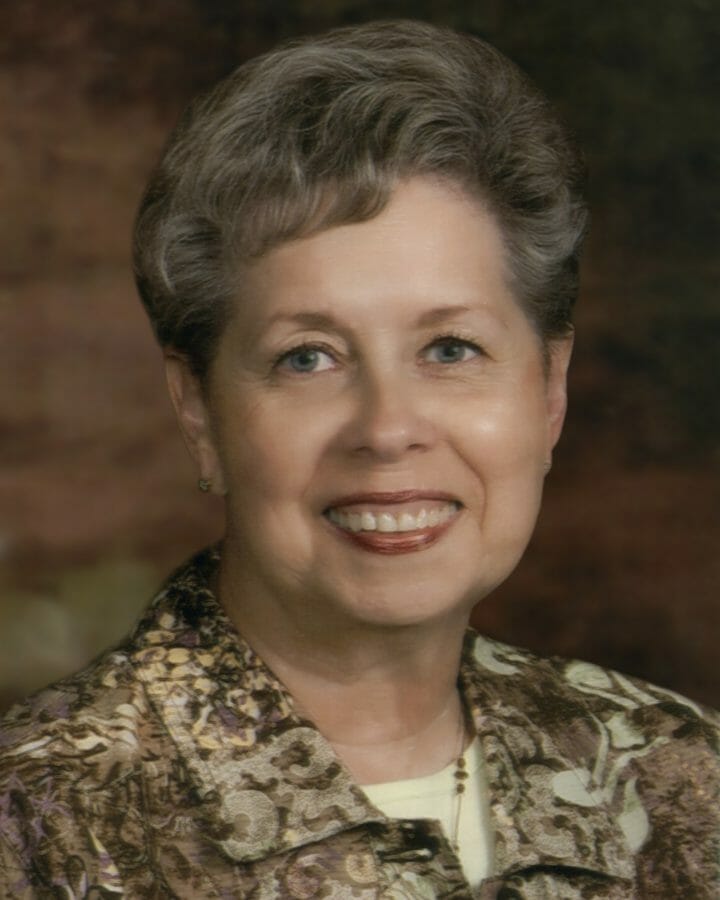 Darlene Marlys (Hafner) Tennyson passed away peacefully on Saturday, April 3rd after a courageous battle with brain cancer. She was surrounded by her loving family at Golden Acres Manor in Carrington, ND.
Darlene was born in San Francisco, CA, on June 23, 1944 to parents Herman and Eleanor Hafner. She attended Mr. D Town & Country Beauty College and worked as a beautician for a number of years prior to raising her children. Darlene met the love of her life in 1964, she and Tom were married on August 3rd, 1965. They made their home in Carrington, ND, and enjoyed a full and happy life together for nearly 56 years.
Darlene was active at her parish Altar Society at Sacred Heart Catholic Church and was a member of a quilting group. She worked at the Foster County Independent for almost 40 years.
Her hobbies included reading, gardening, quilting, going for walks and traveling. Darlene was known for a kind and loving heart, visiting people at the nursing home. Her biggest joy was her grandchildren and great grandchildren.
She is survived by her loving husband, Tom; her children, Shawn (Jackie) Tennyson, Fargo, ND, Amy (Tim) Perleberg, New Rockford, ND, Darin Tennyson, Champions Gate, FL; her grandchildren, Hailey (Steven) Hoff, Morgan (Kaleb) Edmonson, Jake Perleberg, Lindsey and Emma Tennyson, and Meghan (Grant) Richardson; sisters Shirley Kirby, Sparks, NV, Judy (Fred) Bussell, Cookeville, TN, brother Albert (Flo) Hafner, Palm Coast, FL, and sister-in-law Karen Henne, New Brighton, MN; great grandchildren Thomas and Mila Edmonson, Gracelyn Hoff and Brynn Richardson.
Darlene is preceded in death by her father Herman, brother Paul and mother Eleanor.
In lieu of flowers, donations can be made in Darlene's memory to Sacred Heart Catholic Church and Carrington Cemetery Association.
Her Visitation will be Wednesday, April 7, 2021, 12:00PM-8:30PM, with Family Present from 6:30PM-8:30PM at Evans Funeral Home, Carrington.
A Mass of Christian Burial will be held Thursday, April 8, 2021, at 10:30AM at Sacred Heart Catholic Church, Carrington.
Her Burial will be at the Carrington Cemetery.
Condolences are reviewed by staff.