Evans Funeral Home
"Compassionate Funeral Service"
Carrington and New Rockford, North Dakota
701.652.3003 or 701.947.2911
Secondary Number ~ 701.650.9937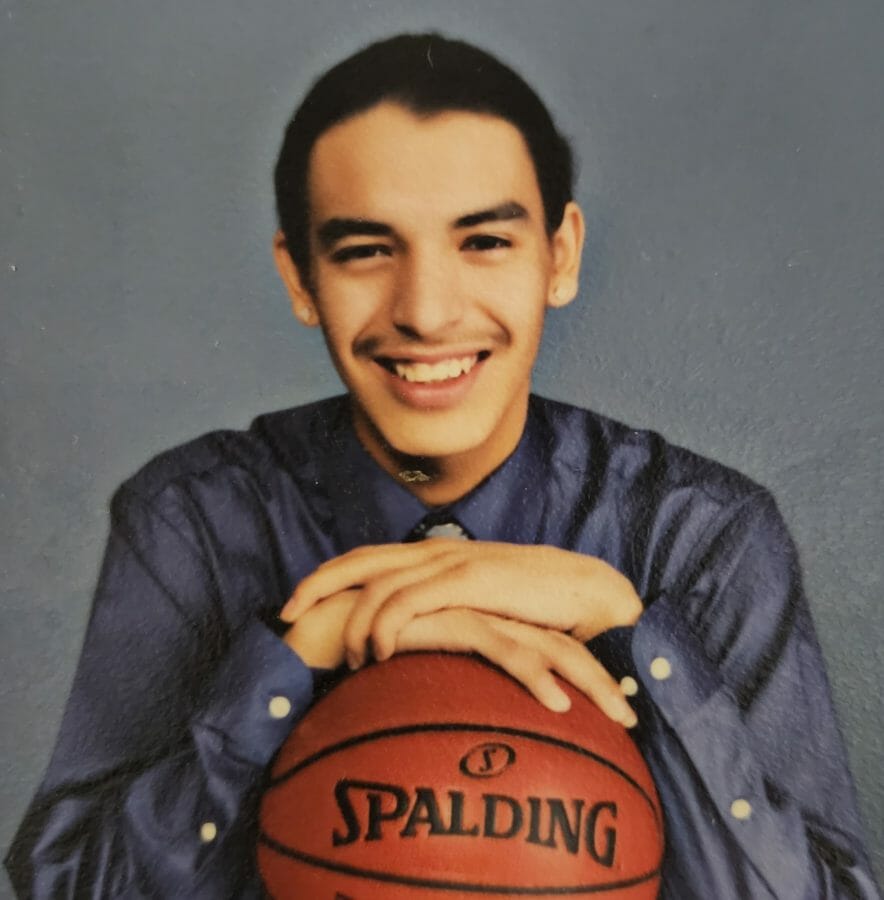 Daryl Jr. was born September 1, 1992, the son of Kimberly and Daryl Three Irons Sr. He was raised most of his life in Spirit Lake, in his younger years he lived in Dunmore, MT, and Mandan, ND.  Daryl attended elementary school at Fort Lincoln and St. Mary's.  In 2000 he attended Four Winds and graduated in 2011.  Daryl also went on to BSC for a semester.  Daryl worked several jobs, including Spirit Lake Casino, Spirit Lake Housing, Walmart, and most of all enjoyed helping his brother with his shop at the Nutrition Club in Spirit Lake.  Daryl enjoyed family get-togethers, especially every Sunday dinner when all of his family would get together.  Sports were a favorite of his – basketball, softball, Fort Nite & Call of Duty, and playing darts.  Daryl also liked to drive around, fishing, Pow wows, & visiting friends and family.  He loved to tease, laugh, hug.  Daryl was a kindhearted man and will be missed dearly.
A special thank you to:  Jody Gaking, BIA, Sheriff Dept, Spirit Lake EMS, and Phyllis Dubois.
Daryl is survived by:  his mom, Kimberly Three Irons; dad, Daryl Three Irons Sr; children, Larissa Three Irons, Cadence Lightning, Braden & Aiden Three Irons; sister & brothers, Joetta (Dawson), Darion (Christine), Darwin (Destin), & Koltin Three Irons, Trayvon Mckay, Abraham Comer, DeAndre Blacksmith & David "Dae" Evans Jr; grandmothers, Kunsi Jeannie, Luwonna "Dolly" Cavanaugh, Donna Jackson, Lavonne Fitzpatrick, Beverly Graywater, Drewann Little Light; great grandmother, Lorraine Gray Bear; grandfathers, Kenneth Graywater Sr, & Valerian (Mary) Three Irons, Marty Alex, Daniel Cavanaugh Jr.; uncles& aunts, James "Jimbo" (Shirlene), KJ (Alyssa), Cody (Donna) Graywater, Randy, Daniel, Victor & Lee Three Irons, Daniel Cavanaugh Jr, Marty Alex, Todd, Doug (Sara), & Justin (Brooke) Yankton, Jeff, Jason, Daniel, & Arrow Azure, Kendall Smith, Dyanna, Lori, Valarian, Anita, & Susan Three Irons, Kenzie Mckay, Cindy Azure, Paula & Tara Yankton, Michaela Smith, Joy (Justin) Azure; nieces & nephews, Kole Wayne, Tye Henry, Emberly Ellen, Memori Baawishkaa, Dessa Rosalee, Eli, Cason, Calee & Smelly Joshua; many, many cousins, too many to name; Hunka Family Ivan Sr & Lynnette "Nettie" Lovejoy; and special friend Illise Joshua.
Daryl was preceded in death by:  Daniel Three Irons Sr, Sarah Bull Chief, Victor "Happy" Three Irons Jr, Darr Three Irons, Mildred Crooked Arm, Richard "Buster" Little Light, Andrew, Alvin, & Ronald Little Light, Carol Howe, Constance Little Light, Ferlin Blacksmith, Byron Little Light, Christine Alex, Elizabeth Robertson, Daniel Cavanaugh Sr, Alex Sr, Alex Jr, Robert "Bob", Delvin Sr Greywater, Pamela "Pam", Delemma (Duma) Greywater, Renae Lenoir, Danyell Faye Littlewind, Leland Azure, Paul Yankton Jr, Julie Herald, & Carl Venne Jr.
Friends wishing to join the procession from New Rockford to Ft. Totten may gather on the St. Jerome's road, Fort Totten, prior to 4:30PM.
Daryl's Visitation will be Tuesday, 5:00 – 7:00PM followed by a Wake Service at 7:00PM all at Crow Hill Rec. Center, Fort Totten, ND.
A Funeral Service will be held Wednesday, July 13, 2022, at 10:00AM at the Crow Hill Rec. Center, Fort Totten.
His Burial will be at the St. Jerome's Catholic Cemetery.
Condolences are reviewed by staff.