Evans Funeral Home
"Compassionate Funeral Service"
Carrington and New Rockford, North Dakota
701.652.3003 or 701.947.2911
Secondary Number ~ 701.650.9937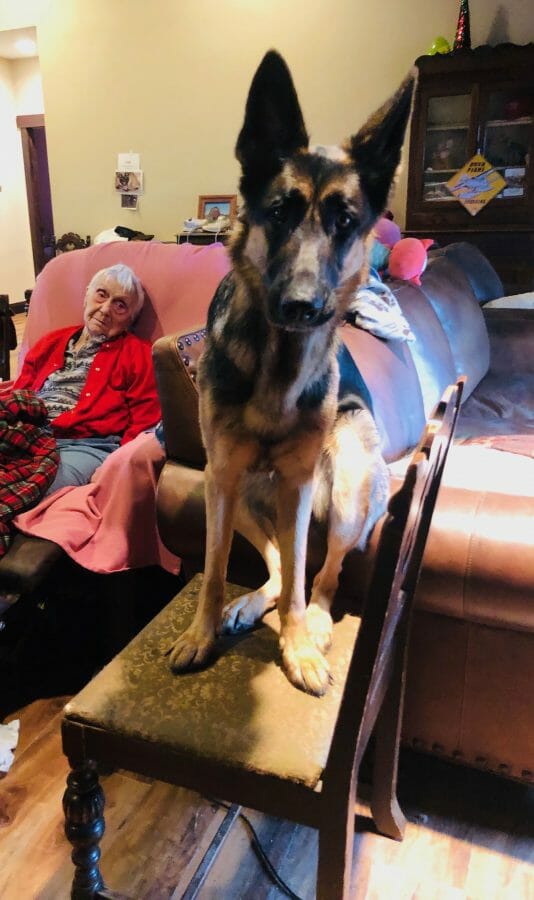 Phyllis B. Topp, age 92, of rural New Rockford, ND, died Friday, July 30, 2021, at Essentia Health, Fargo, ND.
Phyllis Burdetta Kurtz was born on May 29, 1929, the daughter of Burdett and Eva (Fread) Kurtz in Eddy County, near New Rockford. She was raised and attended a country school in Eddy County, Phyllis then attended High School in New Rockford where she graduated. Phyllis worked in the Eddy County Treasurer's office and was elected as the Treasurer; as well as keeping up the daily tasks of living on the farm.
Phyllis was united in marriage to Forrest Topp, they were blessed with one son Jay. Phyllis had a love of her dogs, horses, and cats. She enjoyed watching westerns with her dogs by her side.
Phyllis is survived by her son Jay Topp; a sister, Wilma Kurtz, both of rural New Rockford; two nieces Judy Mechtle, and Eve McAvoy, both of New Rockford.
She was preceded in death by her husband Forrest, her parents, a brother, Arnold Kurtz; three sister, Francis Pearl McAvoy, Wanda Lee Kurtz, Marion Agnes Mechtle; two nephews Joseph McAvoy and Don McAvoy.
In lieu of flowers, the family suggests memorials to be given to a charity of your choice.
Phyllis's Visitation will be Tuesday, August 3, 2021, 1:00- 2:00PM followed by a Funeral Service at 2:00PM all at Evans Funeral Home, Carrington.
Burial will be at the Grace City Cemetery.
Condolences are reviewed by staff.