Evans Funeral Home
"Compassionate Funeral Service"
Carrington and New Rockford, North Dakota
701.652.3003 or 701.947.2911
Secondary Number ~ 701.650.9937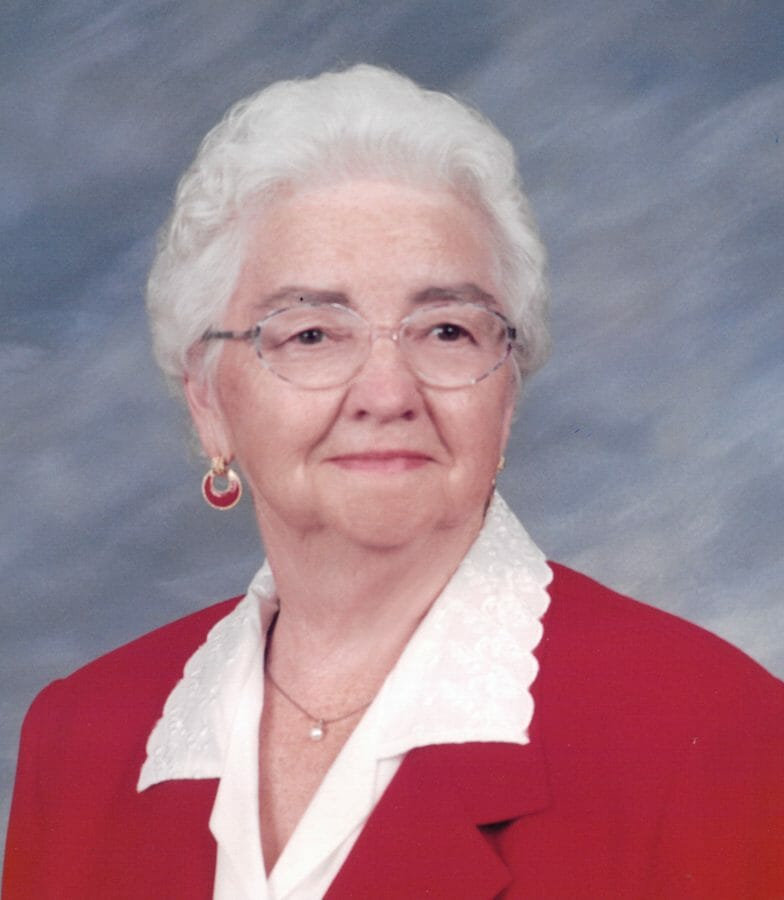 Vera Marie Topp, age 90, passed away peacefully on Wednesday, January 29, 2020, at The Meadows On University, in Fargo, ND.
Vera Marie Jorgenson was born May 26, 1929, in Starkweather, ND to Gust and Hazel (Mattson) Jorgenson.
She was married on June 5, 1949 to Russell Topp at the Methodist Church in Grace City, ND. Vera and Russell were lifelong farmers in the Grace City area. Vera belonged to the Columbia Homemakers, McHenry Senior Center, Cherry Lake Club and was an active member of the Grace City Methodist Church and later the Grace City Lutheran Church. She loved crafts and was very active in her grandchildren's lives. After Russell past away she loved to travel, even taking a couple of cruises.
Vera is survived by her daughter Kathy (Michael) Grubb, Tioga, ND, a son Jerry (Marie) Topp, Fargo, ND; 5 grandchildren, 14 great-grandchildren; Eric (Jill) Harley and Anders Topp, Brandon (Lindsay) Ryker and Bergen Topp, Arlene (Rick) Renager Charlotte and Everett Bracken, Amanda (Lyle) Katelyn, Kimberly, Joshua, Joseph and Jason Shappell, Debra (Christopher) Jacob, Karly and Kamryn Bonebrake; 1 brother-in-law Wayne Topp, New Rockford, ND; many nieces and nephews.
She is preceded in death by her parents Gust and Hazel Jorgenson; her husband Russell Topp; a son Harley; a granddaughter Monica Kay; and a sister Lois Hager.
Memorials may be made to the Grace City Cemetery or McHenry Senior Citizen Center.
Visitation will be one hour prior to the Funeral Service at the church.
Funeral Service will be on Monday, February 3rd, 2020 at 2:30 PM at the Federate Church UCC/UMC in Carrington, ND.
Burial will be in Grace City Cemetery, Grace City, ND in the spring.
Condolences are reviewed by staff.