Evans Funeral Home
"Compassionate Funeral Service"
Carrington and New Rockford, North Dakota
701.652.3003 or 701.947.2911
Secondary Number ~ 701.650.9937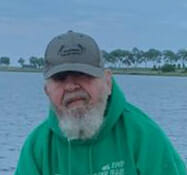 Millard William Tresenriter, age 85, passed away on Thursday, June 25, 2020, in Cathay, ND.
Millard was born on May 24, 1935, to John Ira and Edna Grace (St. Lawrence) Tresenriter in Dalles, OR.  He married Vicki Comer on November 7, 1958, in White Salmon, WA. 
Millard was a logger and lumber jack for forty years.  Millard liked to fish, play pool, cards, going hunting and going to the casino with Ronnie and Randy.  He also enjoyed going to the Senior Center a couple times a week.  Millard was a simple person with a great sense of humor.  He made friends with everyone and loved meeting new people, he was a very outgoing and social man.
He is survived by his four sons, Brian of Fargo, Randy (Janet) of Tenino, WA, Bill (Tammy) of Cathay and Michael of Bismarck; a daughter, Malissa of New Rockford; ten grandchildren, Randy, Ronnie, David (Haley), Mathew, Dakota, Donna (Mike), Shelby, Sarah, Andrew and Tiffany; great grandchildren, Breann, Kendall abd Kellan; a brother -in-law Lynn (Nancy) Comer; niece and nephew Sherlyn and Phillip.
Millard is preceded in death by his parents John Ira & Edina Grace (St. Lawrence) Tresenriter and grandchildren, Michael, Taylee and Tylee.
A time of fellowship will follow the graveside service at the Cathay Fire Hall.
Graveside Service: Thursday, July 2, 2020, at 2:00PM
Burial: Lakeview Cemetery, Cathay, ND
Condolences are reviewed by staff.