Evans Funeral Home
"Compassionate Funeral Service"
Carrington and New Rockford, North Dakota
701.652.3003 or 701.947.2911
Secondary Number ~ 701.650.9937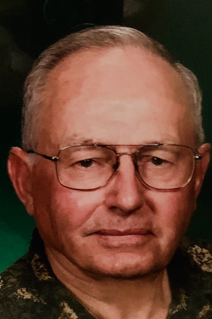 Joseph W. Troske, age 85, of New Rockford, ND, died Thursday, May 21, 2020, at the Lutheran Home of the Good Shepherd in New Rockford.
Joseph Troske was born September 24, 1934, at New Rockford, ND, the son of Erwin and Evelyn (Pattee) Troske.  He grew up in the New Rockford, ND, area.  Joseph attended school in New Rockford, ND.
On January 12, 1958, Joseph was united in marriage to Irene Dungan at Grace City.  From this union, they had three sons.  They lived in New Rockford for their first winter before moving to the Troske family farm.  In 1966, they moved to their own farm on Highway 15.  Joe spent his life doing what he enjoyed, farming.  He hunted in his younger days and had a crop duster plane that he loved to fly. 
Joe knew everything about the Troske family history and always enjoyed visiting with family and sharing family stories.  You would usually find Joe with a camera in his hand and he would always have lots of pictures to share.   Irene and him enjoyed traveling and square dancing.
He is survived by his son, David; one brother in law, Dick (Karen) Dungan; sister-in-law, Conni Dungan and several nieces and nephews.
Joseph was preceded in death by his parents; his wife;  two sons, Mark and Brian, brother Erwin, sister Anna Marie Weber.
Visitation will be 1:00-5:00PM Monday at Evans Funeral Home, New Rockford, ND.
Funeral Service will be at 10:30AM, Tuesday, May 26, 2020 at Evans Funeral Home, New Rockford, ND.
Burial will be in Prairie Home Cemetery, New Rockford, ND.
Condolences are reviewed by staff.