Evans Funeral Home
"Compassionate Funeral Service"
Carrington and New Rockford, North Dakota
701.652.3003 or 701.947.2911
Secondary Number ~ 701.650.9937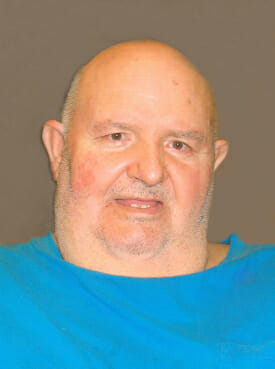 David Tryon, age 68, of Carrington, formerly of Washburn, ND, passed away on Thursday, September 16, 2021 at CHI St. Alexius, Carrington, ND.
David Allen Tryon was born on March 21, 1953 to Magdalena (Hagerman) Tryon and William Tryon in La Crosse, Kansas.  He was raised on the family farm and in the Hope Lutheran Church in Rush Center, KS.  He attended school at District 24 County School and in Alexander, KS.  He married Judy Zimmerman on October 12th, 1978.  They had three children, Jason, Jeremy and Mandy.  They were married for 7 years until Judy's passing on January 17, 1985. 
David worked for the City of Hays and Rush County both in Kansas.  He moved to North Dakota about 20 years ago.  David enjoyed fishing and hunting.  He was an avid Kansas Jay Hawker and Kansas City Chiefs fan.
He is survived by his three children, oldest son Jason Tryon (daughter Faith Mead), Hays, KS, youngest son Jeremy Tryon (son Kaden Tryon), Hays, KS, daughter Mandy (Tryon) Ehrlich (husband Daniel Ehrlich and son Gage Ehrlich), Hays, KS, brothers, Robert (Betty) Tryon, Liebenthal, KS and William "Bill" (Lucy) Tryon, Washburn, ND and nieces and nephews.
David is preceded in death by his parents, his wife Judy (Zimmerman) Tryon, three sisters, Norma Stieben, Nancy Livengood and Donna Harris, a niece Lori Newell and a great nephew Ian Tryon-Anderson.
In lieu of flowers, please send memorials to McLean County Sheriff's Office, Canine-9 Unit, Washburn, ND or Golden Acres Manor, Carrington, ND.
There will be no services at this time and David's burial will be held at the St. Joseph's Catholic Cemetery, Hays, KS at a later date.
Condolences are reviewed by staff.