Evans Funeral Home
"Compassionate Funeral Service"
Carrington and New Rockford, North Dakota
701.652.3003 or 701.947.2911
Secondary Number ~ 701.650.9937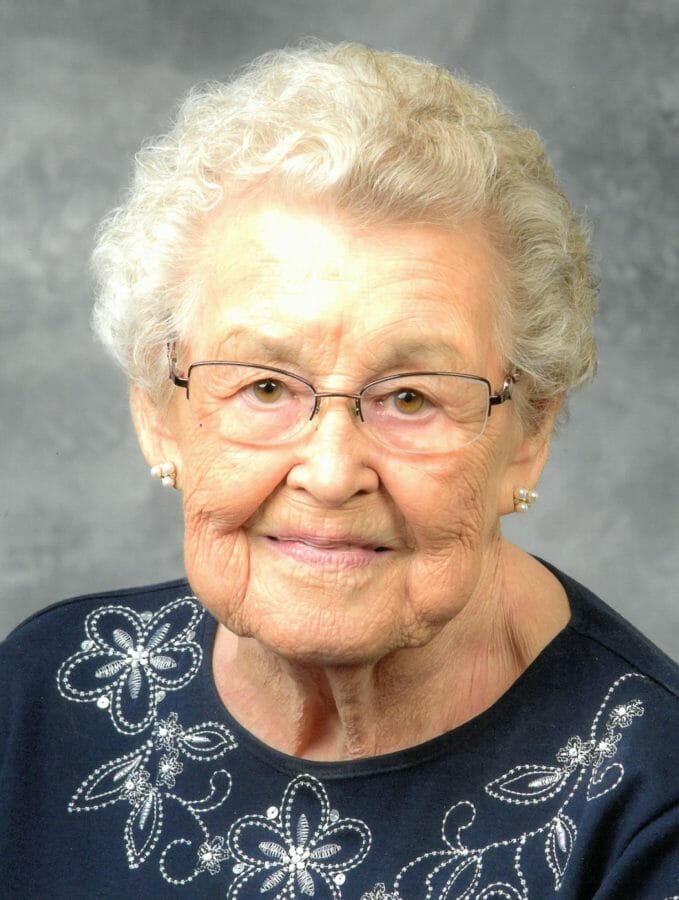 Lois (Hjelseth) Wescom peacefully passed away at her home on Thursday, June 10, 2021, at the age of 98.
Lois Graham was born October 19, 1922 in Foster County. She was the daughter of William and Lottie (Gilbertson) Graham. Lois grew up on a farm near Grace City, ND, and attended Grace City school for her elementary and high school education. She graduated high school in 1940, she attended Mayville State Teachers College in 1940-41. She taught rural schools in Foster and Eddy County for 3 years.
On October 19, 1944, she was united in marriage to Eilert Hjelseth. They farmed in Nordmore township. Until Eilert's death in 1979.
In 1966 she became manager of a Montgomery Ward catalog store in Carrington. On 1967 she began working at Carrington Health Center in the Medical Record Department and continued working there until her retirement in October 1987.
She was a member of the Kvernes Lutheran Church and over the years served as Sunday School Teacher, choir director and part time organist after moving into Carrington following Eilert's death she transferred her membership to Trinity Lutheran Church. In 1993, she married Delbert Wescom, they spent several winters in Florence, Arizona. Delbert passed away in 2012.
She is survived by her four children, Joy Cellmer (Rod) Plainville, Kansas. Lynn Hjelseth, Carrington, ND, Jeffrey (Jean) Hjelseth, Case Grande, AZ, Joel (Debbie) Hjelseth, Chattanooga, TN. Two step daughters; Carol (Lloyd) Winjiue, Jamestown, ND, and Beverly Ruetter Pingree, ND. 12 grandchildren and 24 great-grandchildren, 3 great-great grandchildren.
She was preceded in death by her parents, her husband's Eilert and Delbert, two brothers Wallace and Arthur Graham and one sister Gladys Anderson.
In lieu of flowers the family would like donations and memorials to go to the American Diabetes Association, Carrington Cemetery, or the Kvernes Cemetery Foundations.
Lois' Graveside Service will be held Tuesday, June 15, 2021, at 10:30AM at Kvernes Lutheran Cemetery, rural Carrington.
Condolences are reviewed by staff.